Anne Hathaway: A Journey from Stardom to Authenticity
Anne Hathaway, a name synonymous with talent, versatility, and grace, has graced the silver screen with her presence for over two decades. Born on November 12, 1982, in Brooklyn, New York, Hathaway's journey from her humble beginnings to becoming a Hollywood A-lister is nothing short of inspiring.
Early Life and Start of Acting Career
Anne Jacqueline Hathaway's early life was marked by determination and a love for the performing arts. Raised in Millburn, New Jersey, she displayed an early interest in acting, participating in school plays and community theatre productions. Her passion for the craft led her to study at the prestigious Barrow Group Theater Company in New York City.
Hathaway's acting career officially kicked off in 1999 when she landed a role in the short-lived television series "Get Real." Her natural talent and charisma quickly caught the industry's attention, laying the foundation for a remarkable career.
Acting Style and Breakthrough Roles
One of Hathaway's most compelling attributes as an actress is her incredible versatility. Her acting style seamlessly adapts to a wide range of characters and genres. Whether it's the whimsical Mia Thermopolis in "The Princess Diaries," the enigmatic Selina Kyle in "The Dark Knight Rises," or the emotionally charged Fantine in "Les Misérables," Hathaway's performances are nothing short of captivating.
Hathaway's breakthrough role came in 2001 when she portrayed Mia Thermopolis, a young girl who discovers her royal lineage in "The Princess Diaries." This charming and heartwarming film catapulted her into the spotlight and established her as a rising star in Hollywood.
Notable Movies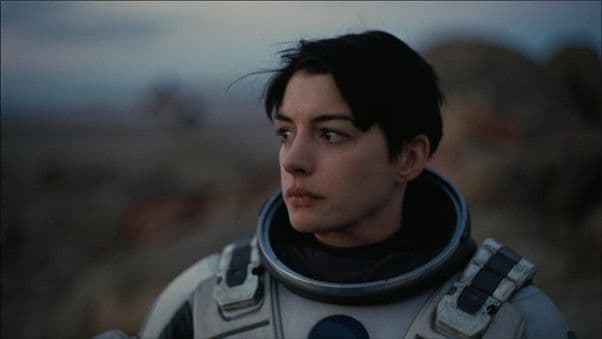 Anne Hathaway's filmography is a testament to her acting prowess. Some of her most notable movies include:
The Devil Wears Prada (2006): Hathaway's portrayal of Andy Sachs, an aspiring journalist in the fashion industry, showcased her ability to tackle complex roles with finesse.
Rachel Getting Married (2008): Her role as Kym Buchman in this emotionally charged drama earned her an Academy Award nomination, further cementing her reputation as a serious actress.
Les Misérables (2012): Hathaway's heart-wrenching performance as Fantine earned her the Academy Award for Best Supporting Actress and left a lasting impact on audiences.
Interstellar (2014): In Christopher Nolan's epic science fiction film, Hathaway played Dr. Amelia Brand, displaying her range as a performer in a different genre.
Achievements and Accolades
Anne Hathaway's talent has not gone unnoticed by the industry and critics alike. Throughout her career, she has received numerous awards and accolades, including an Academy Award, a Golden Globe Award, and an Emmy Award. Her dedication to her craft and her ability to tackle challenging roles have solidified her status as one of Hollywood's most respected actresses.
Life Outside of Showbiz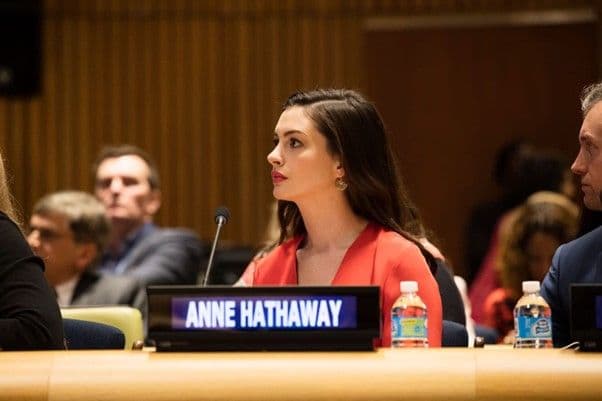 Beyond her successful acting career, Hathaway is known for her philanthropic efforts and advocacy. She is a UN Women Goodwill Ambassador and is actively involved in campaigns promoting gender equality and women's rights. Hathaway also leads a relatively private life, often keeping her family, including her husband Adam Shulman and their children, out of the public eye.
In conclusion, Anne Hathaway's journey from her early days in New Jersey to becoming a Hollywood icon is a testament to her talent, dedication, and authenticity. With a career marked by versatile performances and a commitment to making a positive impact on the world, Hathaway continues to inspire both on and off the silver screen. Her legacy is one that will undoubtedly endure for generations to come.