Ayrton Senna: The Legend of Formula 1 Racing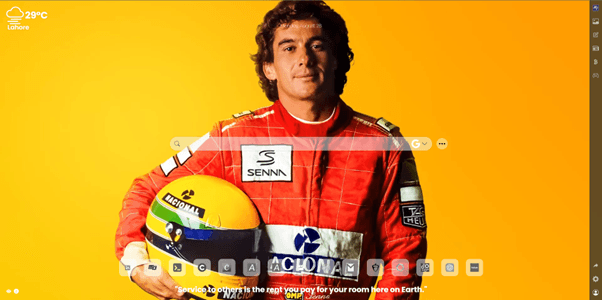 Ayrton Senna da Silva, widely regarded as one of the greatest Formula 1 drivers of all time, left an indelible mark on the world of motorsports. His extraordinary skills, fierce determination, and magnetic personality continue to inspire generations of racing enthusiasts. Let's delve into the remarkable journey of this legendary driver, from his early life to his tragic passing.
Born on March 21, 1960, in São Paulo, Brazil, Ayrton Senna exhibited a passion for speed and competition from a young age. His early karting experiences showcased his prodigious talent, setting the stage for an illustrious career. In 1984, Senna made his Formula 1 debut with the Toleman-Hart team, instantly impressing the paddock with his raw talent and audacious driving style.
F1 Teams Represented
Over his career, Senna represented several prominent F1 teams, including Lotus, McLaren, and Williams. His association with McLaren, in particular, marked a golden era where Senna's rivalry with Alain Prost became the stuff of legends, creating some of the most intense and memorable moments in F1 history.
F1 Career and Championships
Senna's career was characterised by his exceptional skill in adverse conditions, earning him the nickname "The Rainmaster." He clinched three Formula 1 World Championships in 1988, 1990, and 1991, showcasing his dominance in the sport. Senna's exceptional ability to extract the maximum performance from his machinery, coupled with his relentless pursuit of perfection, elevated him to legendary status.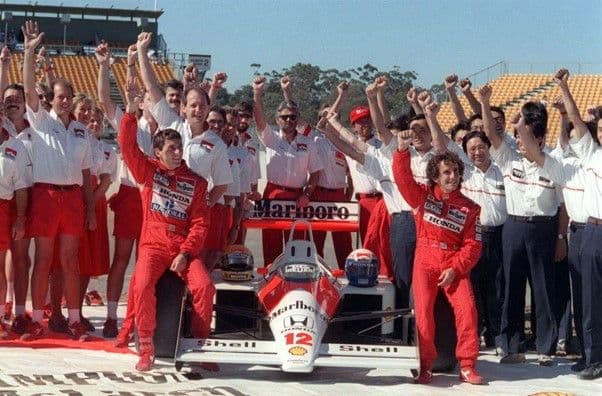 Controversies and Paddock Life
Senna's pursuit of excellence sometimes led to clashes with fellow drivers and controversies on and off the track. His intense rivalry with Prost, including their infamous collisions, added layers of drama to the sport. Despite the controversies, Senna's commitment to pushing the limits of human potential and his charismatic presence endeared him to fans and fellow racers alike.
Family and Personal Life
Behind the helmet, Senna was a deeply introspective and spiritual individual. His family, particularly his sister Viviane and parents Milton and Neide, played a significant role in his life. Senna's strong connection with Brazil further solidified his status as a national hero and a source of immense pride for his countrymen.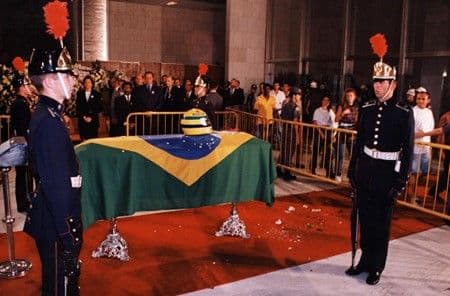 Tragic Accident, Death, and Funeral
The racing world was plunged into grief on May 1, 1994, when Ayrton Senna suffered a fatal accident during the San Marino Grand Prix at Imola, Italy. The tragic incident highlighted the safety concerns within the sport and prompted significant changes to enhance driver safety. Senna's funeral was a somber and emotional event, attended by dignitaries, fans, and fellow drivers who paid their respects to the fallen icon.
Legacy
Ayrton Senna's legacy continues to thrive in the F1 paddock and beyond. His dedication to pushing the boundaries of performance, his philanthropic efforts, and his profound impact on the sport have inspired countless individuals. The Senna Foundation, established in his memory, continues to support charitable projects in Brazil, underscoring his enduring influence.
In conclusion, Ayrton Senna's life and career transcend the realm of motorsports. His journey from a young karting enthusiast to a Formula 1 legend serves as a testament to the power of passion, determination, and unwavering commitment. While his untimely death shook the world, his spirit lives on through his achievements and the lasting impact he made on the sport he loved.