Charlize Theron: A Journey from Humble Beginnings to Hollywood Royalty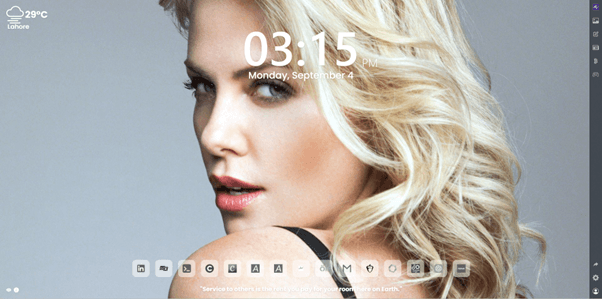 Introduction
Charlize Theron, the South African-born actress, producer, and humanitarian, has captivated audiences worldwide with her mesmerising performances and undeniable talent. Her story is one of resilience, determination, and incredible success. In this blog, we'll take a closer look at her early life, the inception of her acting career, her distinctive acting style, breakthrough roles, notable movies, her Academy Award win, and her life outside of the limelight.
Early Life and the Road to Stardom
Born on August 7, 1975, in Benoni, South Africa, Charlize Theron's early life was marked by both hardship and ambition. She grew up on a farm and later moved to the United States in pursuit of a modelling career. However, her dreams soon evolved, leading her towards the path of acting.
The Start of Her Acting Career
Theron's acting journey took off when she made her film debut in the 1995 drama "Children of the Corn III: Urban Harvest." Although the film wasn't a blockbuster, it marked the beginning of a promising career. She quickly gained recognition for her striking beauty and acting prowess.
A Unique Acting Style
Charlize Theron's acting style is distinguished by her chameleon-like ability to transform into her characters. Whether it's the powerful and determined Imperator Furiosa in "Mad Max: Fury Road" or the chilling serial killer Aileen Wuornos in "Monster," Theron's commitment to her roles is unparalleled. She immerses herself in her characters, often undergoing dramatic physical transformations to deliver authentic performances.
Breakthrough Roles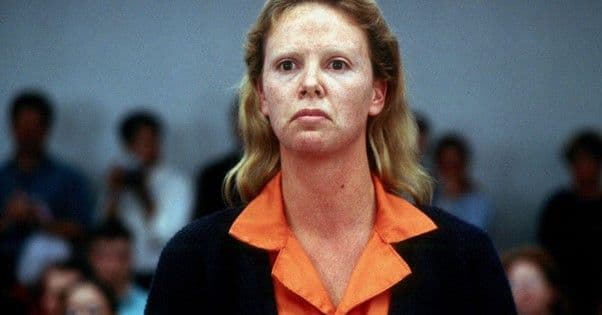 Theron's breakthrough came in 2003 when she starred in "Monster." Her portrayal of Aileen Wuornos, a real-life serial killer, was nothing short of astonishing. Theron's dedication to the role, which included gaining 30 pounds and extensive makeup to alter her appearance, earned her critical acclaim and her first Academy Award.
Notable Movies
Throughout her career, Charlize Theron has graced the silver screen with numerous memorable performances. Some of her notable movies include:
Monster (2003): For her role in this film, Theron won the Academy Award for Best Actress.
Mad Max: Fury Road (2015): Theron's portrayal of Imperator Furiosa was a standout in this action-packed epic.
North Country (2005): Theron received another Academy Award nomination for her role as a female miner fighting discrimination.
Atomic Blonde (2017): She showcased her action skills as a spy in this thrilling espionage film.
The Old Guard (2020): Theron played the lead in this action-fantasy film, showcasing her versatility.
Achievements and Accolades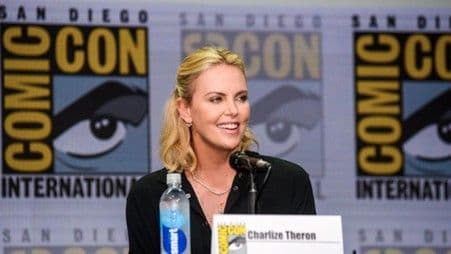 Charlize Theron's list of achievements is extensive. Notably, she won the Academy Award for Best Actress for "Monster" and has received multiple nominations and awards from prestigious organisations like the Golden Globes, BAFTA, and Screen Actors Guild. She's a true Hollywood icon, celebrated for her contributions to the industry.
Life Beyond Showbiz
While Theron's acting career has been illustrious, her life outside of showbiz is equally compelling. She's a dedicated humanitarian, advocating for numerous causes, including AIDS awareness and women's rights. She also founded the Charlize Theron Africa Outreach Project, which focuses on improving the lives of African youth affected by HIV/AIDS.
In addition to her philanthropic efforts, Theron is a devoted mother to her two adopted children and continues to make her mark in Hollywood as both an actress and producer.
In conclusion, Charlize Theron's journey from a farm in South Africa to the pinnacle of Hollywood is nothing short of remarkable. Her versatile acting style, incredible talent, and dedication to her craft have solidified her as a true Hollywood legend. Beyond the silver screen, she uses her platform to make a positive impact on the world, showcasing her beauty both inside and out.
Charlize Theron's legacy is sure to endure, inspiring aspiring actors and actresses for generations to come.