Discover Argentina: From Tango in Buenos Aires to the Glaciers of Patagonia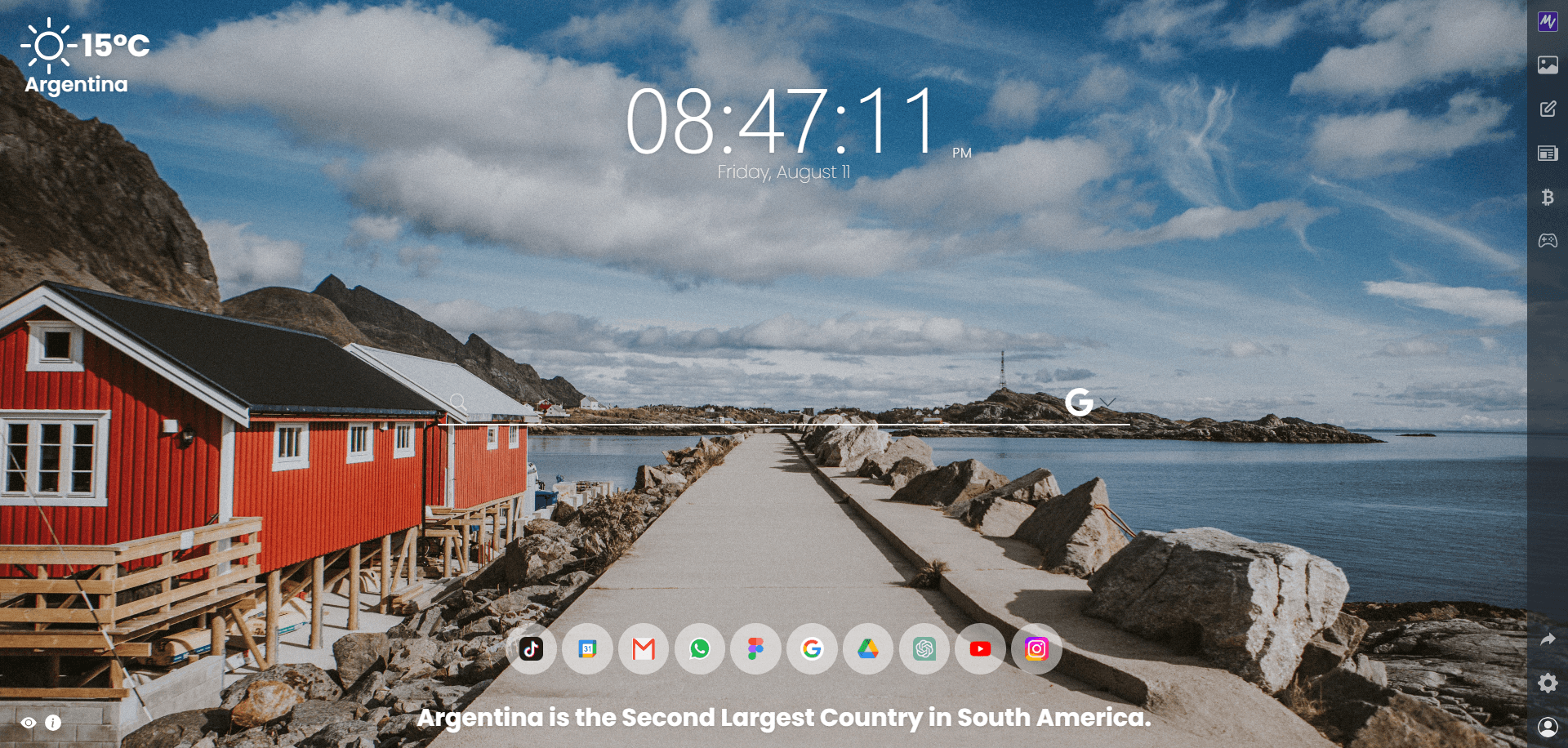 Welcome to Argentina, a country where urban sophistication meets spectacular natural wonders. From the tango rhythms of Buenos Aires to the majestic glaciers of Patagonia, Argentina invites you on a journey of discovery. Let MeaVana guide you through Argentina's most exciting things to do, all from your new tab page.
Buenos Aires: The Heart of Argentina
Tango, art, gastronomy, and soccer - Buenos Aires, the capital city, is bursting with things to do. No trip to Argentina would be complete without a visit to this vibrant city. One of the best things to do in Buenos Aires, Argentina, is to experience a tango show - a passionate dance that captures the spirit of the country.
Mendoza: A Wine Lover's Paradise
Nestled in the foothills of the Andes, Mendoza is Argentina's wine country. Winery tours and tastings are top things to do in Mendoza, Argentina. Don't forget to sample the region's star grape - Malbec.
Ushuaia: The End of the World
As the southernmost city globally, Ushuaia offers unique experiences. Among the must-do things in Ushuaia, Argentina, are exploring Tierra del Fuego National Park, taking a cruise along the Beagle Channel, and visiting the historic End of the World Museum.
Argentinian Adventure with MeaVana
Let MeaVana bring Argentina to you. Whether you're a nature enthusiast, a culture aficionado, or an adventure seeker, our daily facts and breathtaking wallpapers will give you a taste of Argentina, right on your new tab page.
With MeaVana, uncover the rich tapestry of Argentina and let your digital journey inspire your next real-life adventure. Experience the unique sights, sounds, and spirit of Argentina – one tab at a time.