Discover the City by the Bay: Intriguing Facts About San Francisco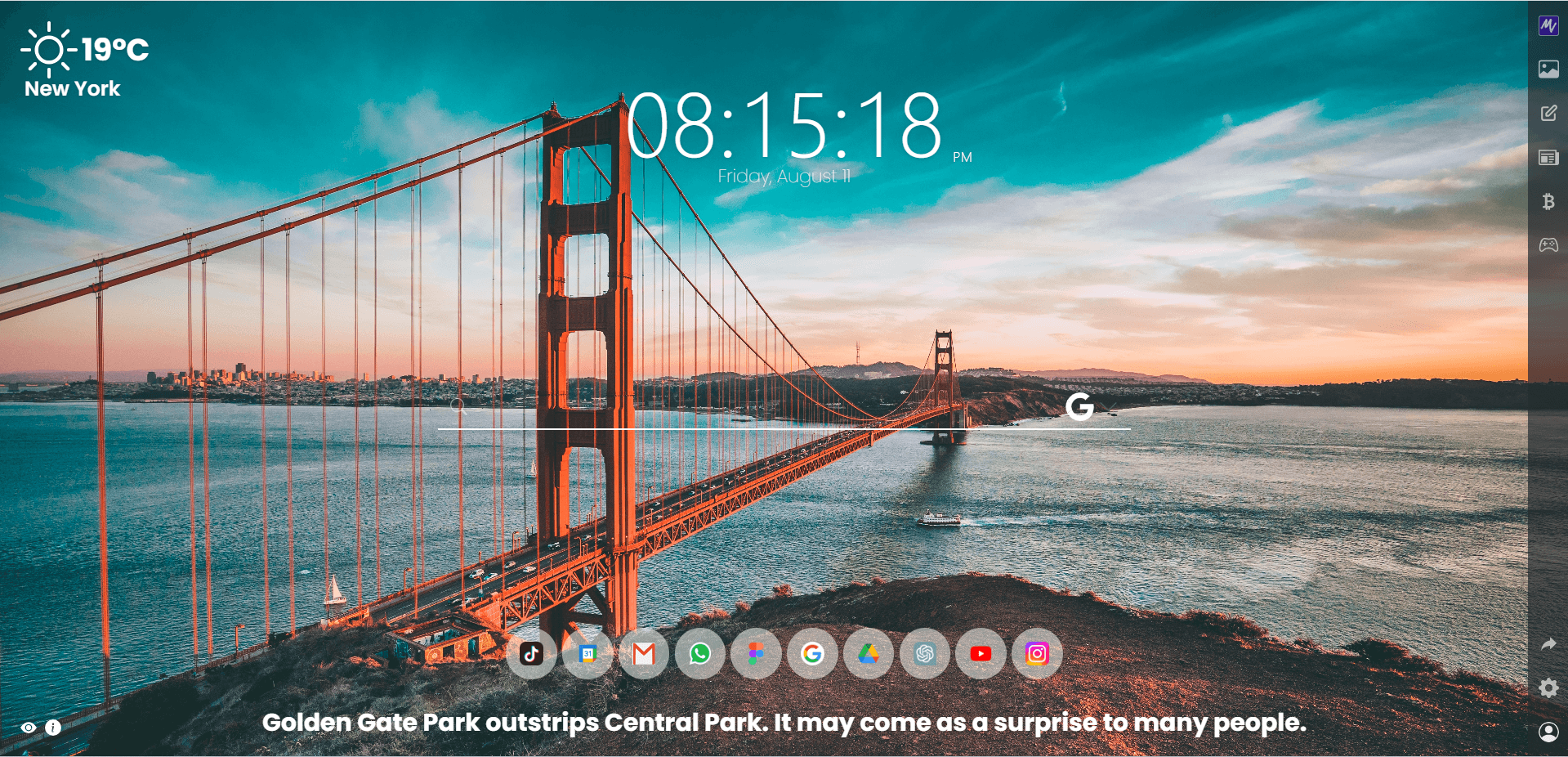 San Francisco, known as the City by the Bay, is full of intriguing history, rich culture, and breathtaking landscapes. Whether you're curious about its historical events like the 1906 San Francisco earthquake, or interested in its iconic landmarks, these interesting facts about San Francisco will surely pique your curiosity. For a daily dose of facts and stunning wallpapers of San Francisco, consider adding the MeaVana Chrome extension to your browser.
1. Birth of the United Nations
San Francisco has played a vital role in shaping world history. One of the significant San Francisco history facts is that the United Nations was founded in the city in 1945.
2. The Great Earthquake of 1906
The 1906 San Francisco earthquake was a major event in the city's history. It resulted in widespread devastation and fires that lasted for days, becoming one of the most notable earthquake facts of San Francisco.
3. Land of the Missions
San Francisco is home to the oldest surviving structure in the city - the Mission San Francisco de Asis, also known as Mission Dolores. The Mission San Francisco Solano, located north of the city, is another historical landmark with a rich history.
4. Iconic Landmarks
San Francisco is known worldwide for its iconic landmarks, including the Golden Gate Bridge, Alcatraz Island, and the historic cable cars. Exploring these landmarks is one of the top things to do in San Francisco.
5. Cultural Diversity
San Francisco is celebrated for its cultural diversity. The city's Chinatown is the oldest and one of the largest in North America. This melting pot of cultures contributes to the San Francisco fun facts that we know today.
6. Eclectic Cuisine
San Francisco's diverse culture extends to its cuisine. From its world-renowned clam chowder in sourdough bread bowls to its Mission-style burritos, the city offers a gastronomic adventure for everyone.
7. Tech Hube
San Francisco is the gateway to Silicon Valley, home to some of the world's leading tech companies, making it a vibrant hub of innovation.
8. Environmental Leadership
San Francisco leads in environmental initiatives. It was the first city in the U.S to ban plastic bags, contributing to more San Francisco interesting facts.
Discover more about the unique charm and history of San Francisco every day with the MeaVana Chrome extension. With every new tab, you'll learn an exciting fact about San Francisco and enjoy stunning wallpapers depicting the city's captivating landscapes and iconic landmarks. Experience the beauty and intrigue of San Francisco daily, right from your browser, with MeaVana.