Elevate Your Device's Aesthetics: The 5 Best Wallpaper Apps, including the MeaVana Chrome Extension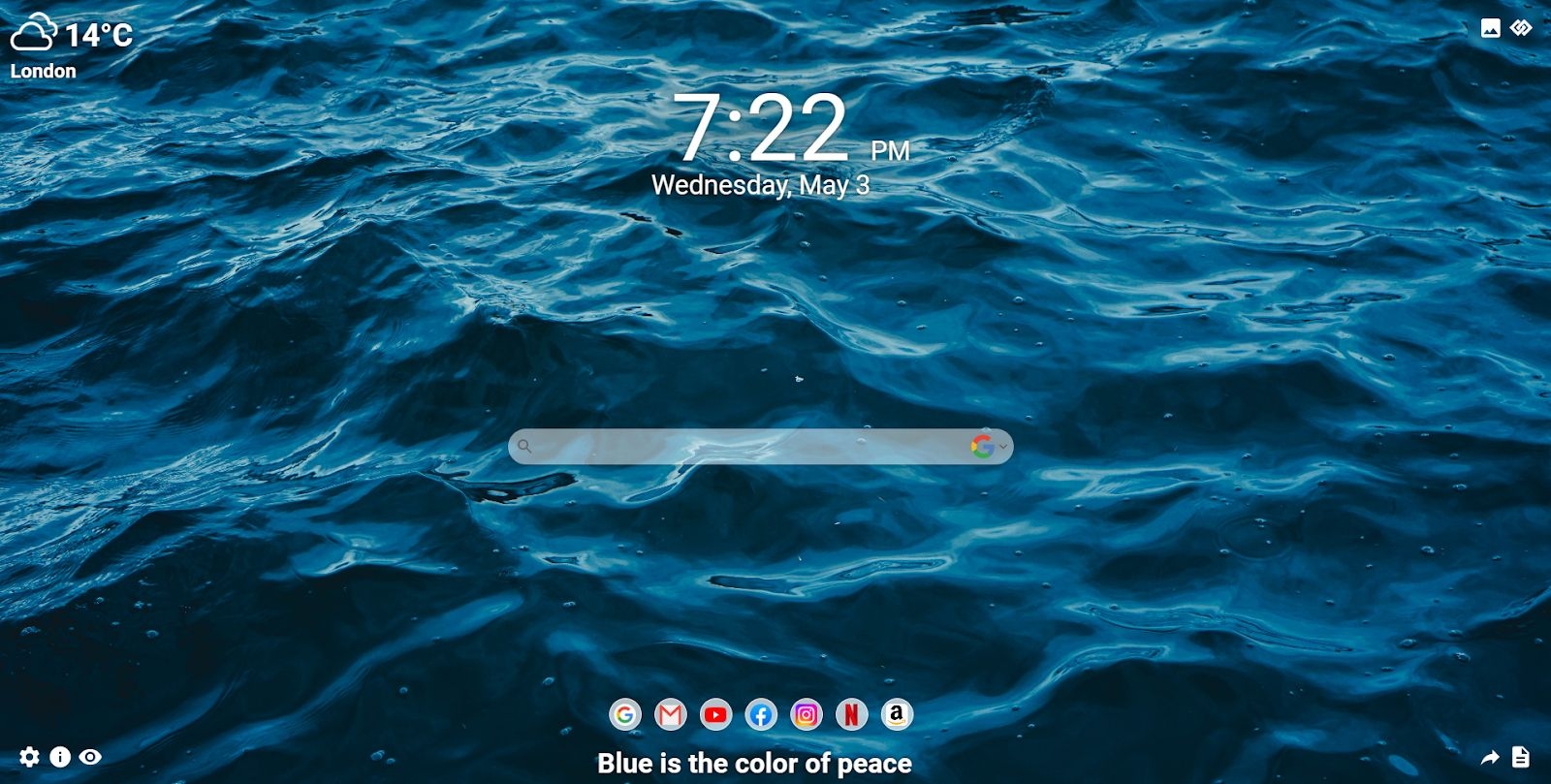 Introduction:
In today's digital age, personalization is key, and what better way to express your style and personality than through your device's wallpaper? Whether you're seeking inspiration, breathtaking landscapes, or abstract designs, there's a wallpaper app for every taste. In this blog post, we'll explore the five best wallpaper apps, along with a special highlight on the MeaVana Chrome extension.
Unsplash:
Unsplash is a powerhouse when it comes to high-quality, royalty-free images. With a vast library of over two million photos, you'll find a wallpaper for every mood and occasion. The app's minimalist design and user-friendly interface make it easy to search for and download wallpapers. From nature's wonders to urban landscapes, Unsplash has it all. You can even upload your own photographs and contribute to this thriving community.
Zedge:
Zedge is a one-stop-shop for all things wallpaper and ringtones. This app offers an extensive collection of wallpapers, ranging from vibrant abstracts to pop culture references. Zedge also allows you to set personalized ringtones, notification sounds, and alarms. The app's robust search feature and curated collections ensure you'll find the perfect wallpaper to match your style.
Walli:
If you're an art enthusiast, Walli is the app for you. Walli collaborates with talented artists worldwide, providing a platform to showcase their artwork as wallpapers. This means you'll have access to unique and original designs that aren't available anywhere else. The app's "Wall of the Day" feature highlights a new artist every day, ensuring a fresh and diverse selection of wallpapers.
Muzei Live Wallpaper:
For those who enjoy dynamic wallpapers that change over time, Muzei Live Wallpaper is a top choice. This app rotates through your chosen collection of wallpapers at set intervals, giving your device a fresh look regularly. Muzei also integrates with various sources like Reddit, allowing you to discover new artwork and photographs from different communities.
Google Wallpapers:
Simple, elegant, and reliable—Google Wallpapers is a default choice for many Android users. The app offers a variety of categories, including landscapes, textures, and cityscapes. What sets Google Wallpapers apart is its "Daily Wallpaper" feature, which automatically refreshes your wallpaper with a new image each day. You can also select wallpapers from your favorite Google Earth locations.
Special Highlight: MeaVana Chrome Extension:
While most wallpaper apps are designed for mobile devices, the MeaVana Chrome extension brings aesthetics to your desktop browsing experience. MeaVana offers a vast collection of stunning wallpapers that transform your browser's new tab page into a visually captivating scene. From serene landscapes to motivational quotes, you'll find wallpapers that inspire and elevate your digital workspace.
Conclusion:
In a world where personalization is paramount, wallpaper apps have become an essential tool for expressing individuality and creativity. Whether you're a nature lover, art enthusiast, or simply looking to refresh your device's appearance, the five aforementioned apps have you covered. And for those who spend a significant amount of time browsing on their desktop, the MeaVana Chrome extension ensures that your new tab page is a canvas of inspiration. So go ahead, explore these apps, and give your devices the makeover they deserve!