Elevate Your Device's Aesthetics with the Best Wallpaper Apps: Introducing MeaVana Chrome Extension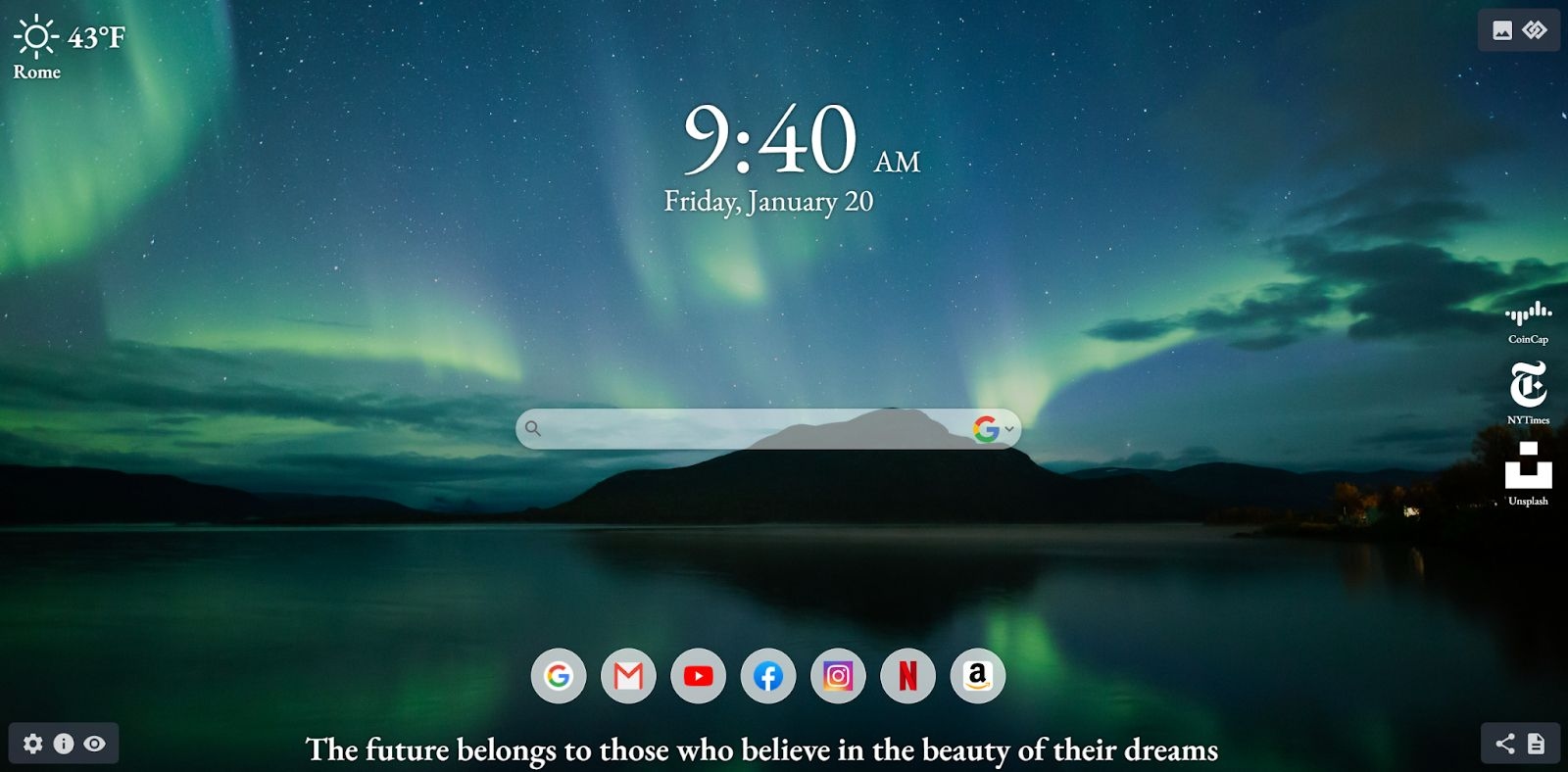 In today's digital age, personalizing our devices has become more than just a trend—it's a reflection of our individuality and style. One of the easiest and most impactful ways to personalize your smartphone, tablet, or computer is by changing your wallpaper. Thankfully, there's an abundance of wallpaper apps available, each offering a unique array of stunning visuals to cater to every taste. Among these apps, one particularly stands out—MeaVana Chrome Extension. With its extensive collection of hundreds of thousands of pictures spanning a wide range of topics, MeaVana is a must-have for anyone seeking to breathe new life into their screens.
MeaVana: A Treasure Trove of Visual Delights
Gone are the days of sifting through the same old wallpapers that come preloaded on your devices. MeaVana Chrome Extension brings a breath of fresh air to the world of digital aesthetics. Whether you're a nature enthusiast, an art aficionado, or simply someone who appreciates beautiful imagery, MeaVana has something to offer. With its vast collection of hundreds of thousands of pictures, you'll never run out of options to adorn your screen.
Diverse Topics to Suit Every Mood
What truly sets MeaVana apart is its extensive range of topics. From picturesque landscapes to abstract art, from adorable animals to inspirational quotes, MeaVana covers the entire spectrum of visual content. Whether you're looking for a serene scene to calm your mind or a vibrant burst of colors to energize your day, MeaVana has it all.
Seamless Integration with the MeaVana Chrome Extension
One of the standout features of MeaVana is its user-friendly Chrome Extension. This extension seamlessly integrates with your browser, allowing you to access the extensive collection of wallpapers right from your new tab page. Imagine opening a new tab and being greeted with a breathtaking image that transports you to a whole new world—it's a small change that can make a big difference in your daily routine.
Personalization Made Easy
MeaVana Chrome Extension doesn't just stop at providing an impressive collection of wallpapers; it also makes personalization a breeze. With a simple click, you can set your chosen image as your wallpaper, instantly transforming your device's appearance. Whether you're using a smartphone, tablet, or computer, MeaVana ensures that your screen is a canvas for your self-expression.
Frequent Updates for Endless Inspiration
The world of visuals is ever-evolving, and MeaVana understands the importance of staying up-to-date. That's why the app's collection is constantly expanding with new images being added regularly. This commitment to freshness ensures that you'll always find something novel and exciting to grace your screen.
Wrap-Up: Elevate Your Device's Aesthetics with MeaVana
In a world where customization is key, MeaVana Chrome Extension stands out as a powerhouse for those seeking to infuse their devices with beauty, art, and individuality. With its massive collection spanning a plethora of topics, seamless integration with your browser, and the promise of frequent updates, MeaVana is the ultimate destination for wallpaper enthusiasts.
Say goodbye to mundane backgrounds and hello to a world of captivating visuals. Download MeaVana Chrome Extension today and embark on a journey of personalization that reflects your unique style and taste. Your device's aesthetics will thank you.