Expand your mind and experience the beauty and Zen power of tea from East to West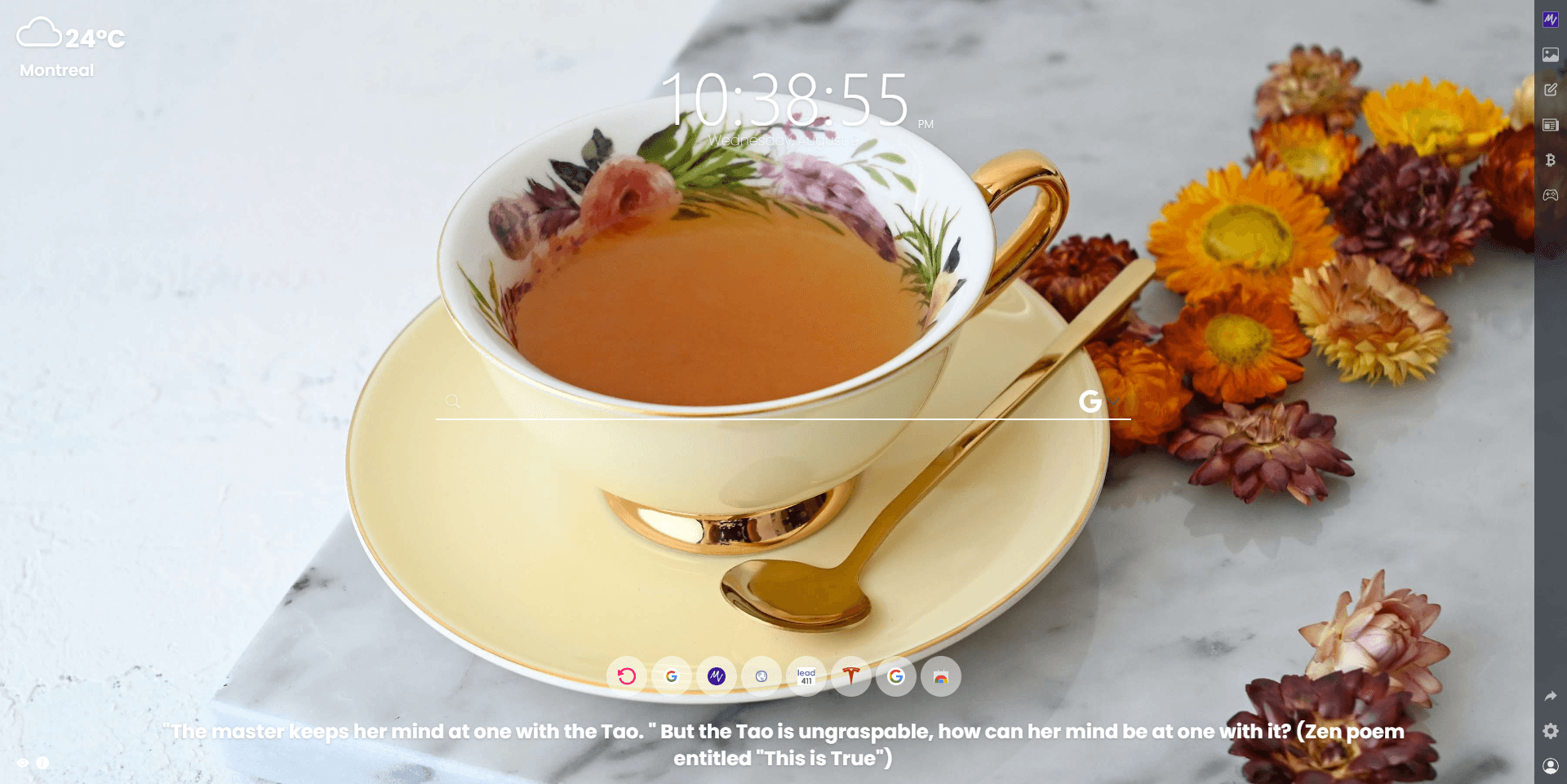 Step into MeaVana world where the gentle aroma of tea transcends borders and cultures, uniting people from every corner of the globe. From the Sahara Desert to Times Square, and the monasteries of Tibet, tea is an eternal companion for wisdom and entertainment.

Explore "Drink Your Tea" MeaVana dashboard and experience the sacred teachings of Zen tradition. "Go drink tea," is a common expression to guide those seekers towards deeper practice. As we stride through this transformative era, we yearn for a connection, peacefulness, a reminder that we are all interconnected in Oneness, the very essence of the universe. Every
day, as you sip your tea, allow yourself to be reminded of the power of tea as tea awakens your deep Self. Surround yourself with an inspiring tapestry of teacups and wise Zen quotes, a MeaVana backdrop that elevates your spirit.

Wherever you are on the planet, let's share a cup of Zen tea. How could one refuse such an invitation to self-transformation and peacefulness in this agitated world?

Join us at MeaVana - the cradle of the next conscious generation. Embrace the oneness that tea brings and become a beacon of change you want to see on the planet, one cup of tea at a time.