Exploring Germany: A Guide from Berlin to Munich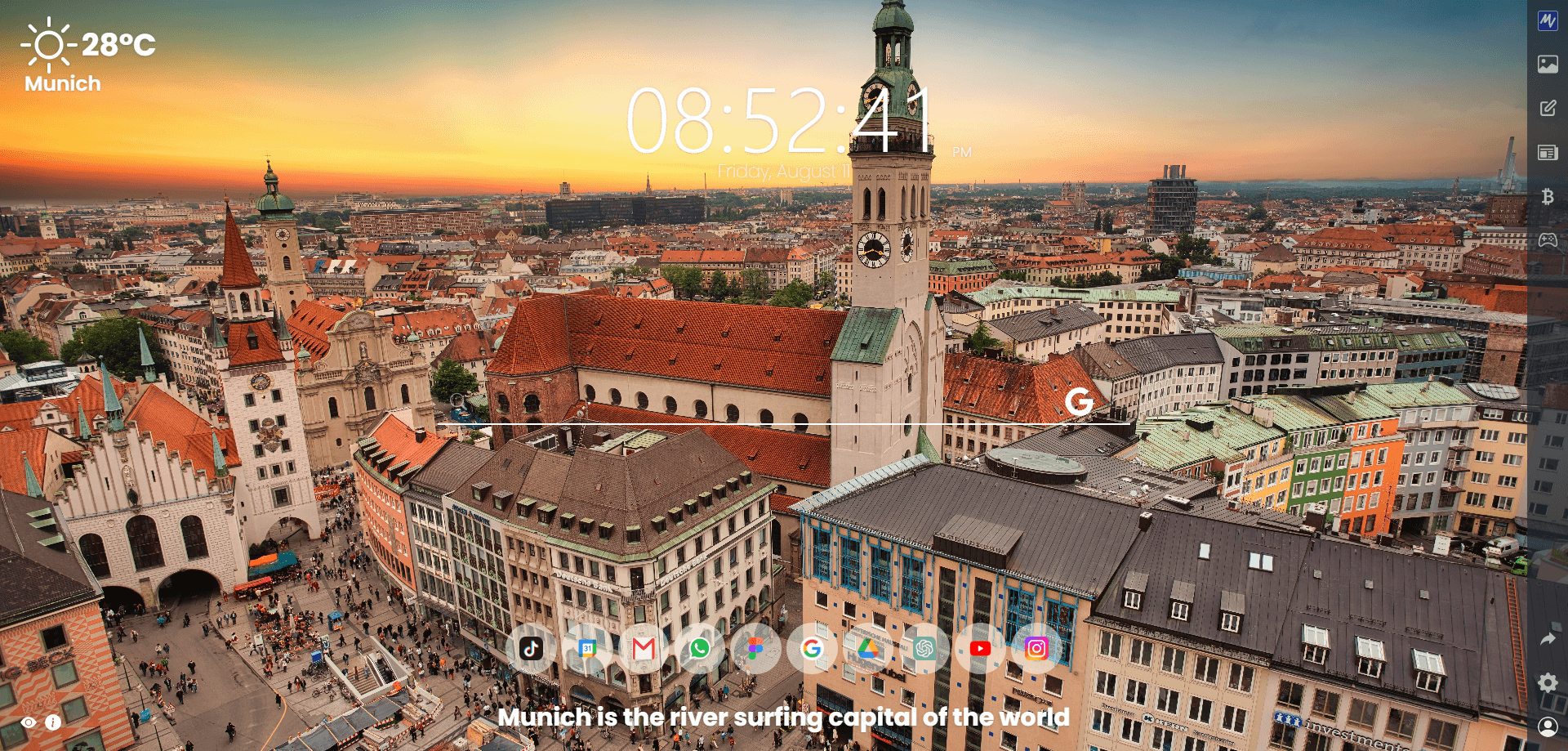 Willkommen in Deutschland! Germany, with its vibrant cities and stunning landscapes, is a country that continually captivates visitors. From the historical streets of Berlin to the famous beer gardens in Munich, there's an abundance of things to do in Germany. With MeaVana, you can bring Germany to your new tab page, experiencing daily facts and breathtaking wallpapers.
Berlin: A City Steeped in History
Berlin, Germany's capital, is an eclectic city with a rich history. Visiting the iconic Brandenburg Gate and the remnants of the Berlin Wall are just a few things to do in Berlin, Germany.
Munich: The Heart of Bavaria
Renowned for its Oktoberfest celebration and iconic beer gardens, Munich has a charm like no other. Exploring the beautiful Nymphenburg Palace and enjoying a traditional Bavarian meal are among the top things to do in Munich, Germany.
Exploring the Hidden Gems
Germany is a country full of surprises. From the picturesque Black Forest, known for its dense woodlands and traditional cuckoo clocks, to the medieval architecture of Heidelberg, every corner of Germany has something unique to offer.
Experience Germany with MeaVana
Whether you're dreaming of the bustling streets of Frankfurt, the impressive Cologne Cathedral, or the UNESCO-protected old town of Dresden, there's no shortage of exciting things to do in Germany.
With MeaVana, each new tab can be a window into the beauty and culture of Germany. Experience the historical landmarks, scenic landscapes, and the captivating culture of this fascinating country, one tab at a time. Let MeaVana inspire your next adventure as you uncover Germany's best-kept secrets.