Exploring the Pulse of Innovation: Exciting Companies based in Gurgaon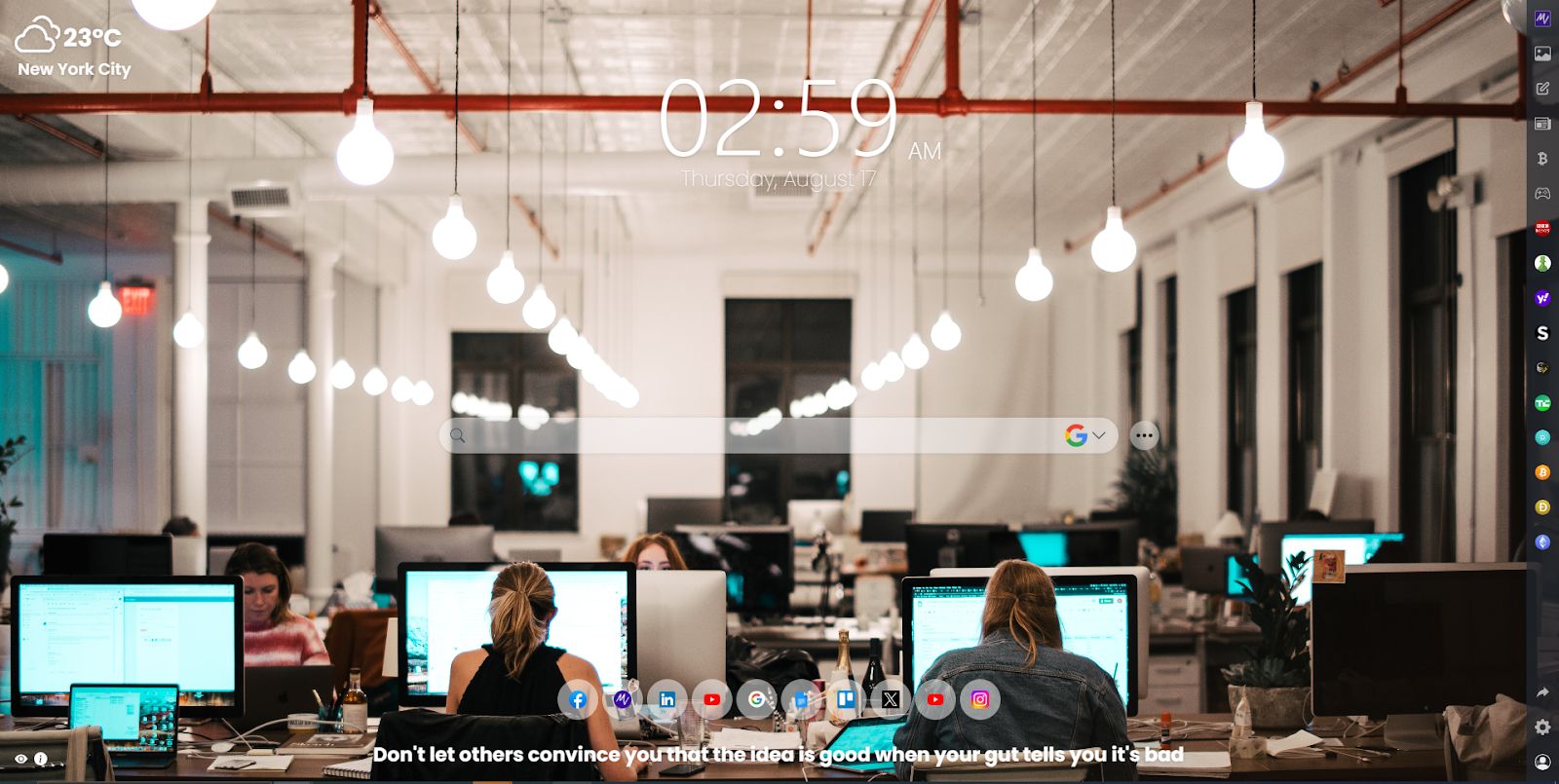 Introduction
Gurgaon, now known as Gurugram, has emerged as a dynamic hub of business and technology in India. With its modern infrastructure, strategic location, and vibrant work culture, Gurgaon has become a magnet for innovative companies across various sectors. In this blog, we'll dive into some of the most exciting companies that call Gurgaon home, showcasing their impact on local and global markets.
MeaVana:
An exciting and fast growing startup based in Gurgaon, MeaVana is transforming the internet browsing experience of users across the world. Although the company is registered in the U.S., the team is fully remote, global, and diverse, and has a small home-office in Gurgaon.
Zomato:
One of the most recognizable names in the Indian tech scene, Zomato has revolutionized the food delivery and restaurant discovery industry. Founded in 2008, this online platform has its headquarters in Gurgaon. Zomato has played a pivotal role in transforming the dining experience by providing users with information about eateries, menus, and reviews. With a presence in over 20 countries, Zomato has shown that Gurgaon can incubate companies with global reach.
MakeMyTrip:
MakeMyTrip is a pioneer in the online travel industry in India. Founded in 2000, this company's platform offers booking services for flights, hotels, trains, buses, and holiday packages. By leveraging technology, MakeMyTrip has simplified travel planning and booking, making it a go-to platform for millions of travelers. Its headquarters in Gurgaon reflects the city's growing prominence as a tech and business center.
Paytm:
Paytm needs no introduction. This digital payments and financial technology company has transformed the way India transacts. With its headquarters in Noida, which is adjacent to Gurgaon, Paytm has played a vital role in promoting digital payments, mobile recharges, bill payments, and more. Its innovative approach has contributed to India's push towards becoming a cashless economy.
OYO Rooms:
OYO, short for "On Your Own," has redefined the hospitality industry. This Gurgaon-based unicorn offers affordable and standardized accommodation options across India and numerous international destinations. OYO's technology-driven model has disrupted the traditional hotel industry by providing travelers with consistent quality and competitive pricing.
ShopClues:
ShopClues is an e-commerce platform that caters to the needs of India's diverse and price-conscious online shoppers. Founded in Gurgaon, ShopClues stands out for its focus on unstructured categories and serving tier 2 and tier 3 cities. The company's unique approach has allowed it to tap into markets that were previously underserved by other e-commerce giants.
Policybazaar:
In the realm of insurtech, Policybazaar has emerged as a game-changer. This Gurgaon-based company provides an online platform for comparing and purchasing insurance policies. Its user-friendly interface and the ability to compare a wide range of insurance options have simplified the insurance-buying process for millions of Indians.
Nykaa:
Nykaa has transformed the beauty and cosmetics industry in India. Founded in 2012 by Falguni Nayar, a former investment banker, Nykaa offers a wide range of beauty and wellness products online. With its headquarters in Gurgaon, Nykaa has become a one-stop-shop for beauty enthusiasts, offering both global and local brands.
Conclusion
Gurgaon has evolved from being a satellite city of Delhi to a bustling tech and business hub in its own right. The companies mentioned above are just a glimpse of the innovative spirit that Gurgaon nurtures. These companies have not only disrupted traditional industries but have also contributed significantly to the Indian economy and global markets. With its favorable business environment and a culture of innovation, Gurgaon continues to attract and nurture exciting companies that shape the future of various sectors.