FC Barcelona: A Legacy of Greatness on and off the Pitch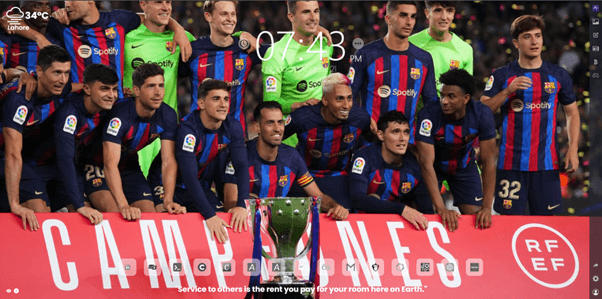 Introduction:
Football, often referred to as the "beautiful game," has witnessed the rise of numerous legendary clubs. Among these, FC Barcelona stands tall, not just for its on-field successes but also for its indelible impact on the sport's culture and identity. Established in 1899, FC Barcelona, commonly known as Barça, has evolved into a footballing institution that boasts an extraordinary history, an unparalleled list of achievements, a rich legacy, and a roster of iconic players that have left an indelible mark on the game.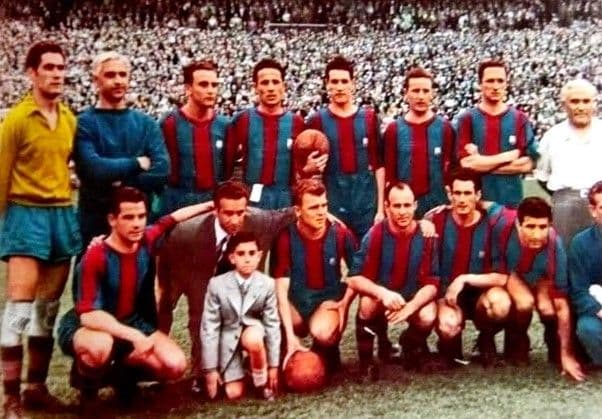 A Storied History:
The roots of FC Barcelona trace back to a group of Swiss, English, and Spanish football enthusiasts who founded the club on November 29, 1899. Over the decades, the club has grown from humble beginnings to become one of the most recognizable and respected names in world football. The iconic blue and red stripes of their kit are instantly recognizable to football fans across the globe.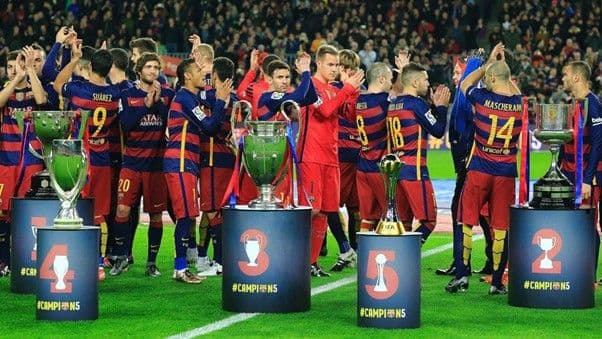 Unrivalled Achievements:
Barcelona's trophy cabinet is a testament to its unparalleled success. The club has won an impressive number of domestic and international titles, including numerous La Liga titles, Copa del Rey trophies, and Supercopa de España victories. However, the pinnacle of the club's achievements on the international stage is undoubtedly their UEFA Champions League triumphs. With multiple victories in this prestigious tournament, FC Barcelona has solidified its position among the elite clubs of Europe.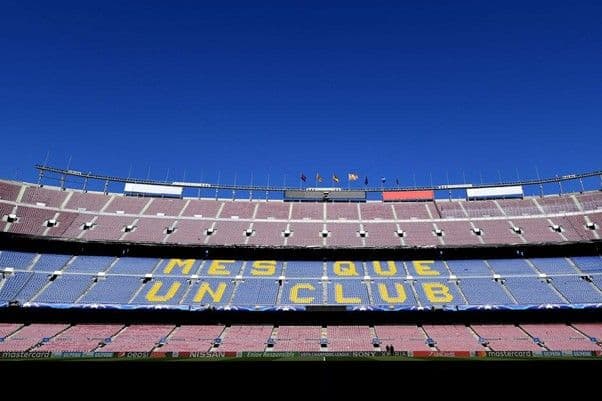 A Legacy Beyond Trophies:
Beyond the glittering trophies, FC Barcelona's legacy is woven into the fabric of football culture. The club's emphasis on "mes que un club" (more than a club) reflects its commitment to social responsibility and community engagement. Barcelona's Camp Nou stadium serves as a hallowed ground where fans from around the world gather to witness history being made. The club's youth academy, La Masia, has produced a steady stream of world-class talent, epitomising the club's commitment to nurturing young players.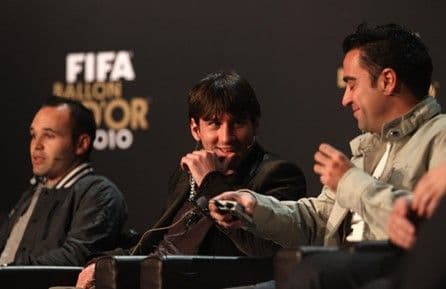 Iconic Players and Managers:
The history of FC Barcelona is replete with legendary players who have become household names. From the mercurial brilliance of Lionel Messi, the club's all-time top scorer, to the artistry of Xavi Hernandez's midfield mastery, and the electrifying speed of Usain Bolt's counterpart, Ronaldinho, these players have left an indelible imprint on the club's legacy. Not to forget the visionary managers like Johan Cruyff and Pep Guardiola, who transformed not only the team's playing style but also its philosophy.
Conclusion:
FC Barcelona's journey is one of resilience, innovation, and an unwavering commitment to excellence. The club's history is intertwined with moments of triumph and adversity, all of which have contributed to its enduring legacy. From its remarkable achievements on the pitch to its role as a beacon of hope and unity, FC Barcelona stands as a testament to the power of football to transcend borders and connect people from all walks of life. As the club continues to evolve and embrace new challenges, its legacy of greatness continues to inspire generations of football enthusiasts around the world.