Immerse Yourself in Spain: A Journey from Barcelona to Seville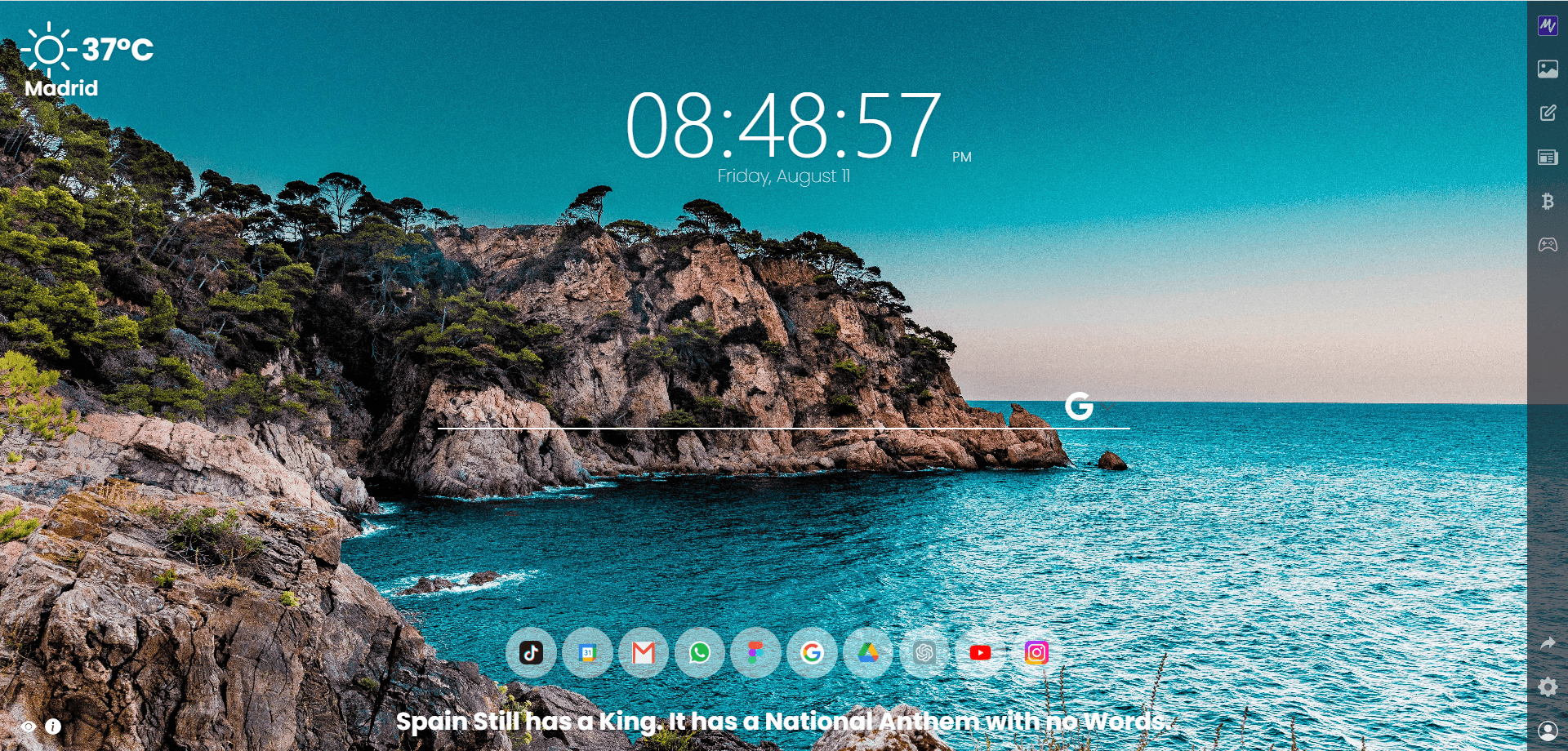 Bienvenidos a España! Spain is a country rich in history, culture, and cuisine, making it a thrilling destination to explore. From Barcelona's modernist wonders to Seville's flamenco heart, there's an abundance of things to do in Spain. Let's embark on a digital journey with MeaVana, bringing Spain to your new tab page with daily facts and stunning wallpapers.
Barcelona: A Modernist Marvel
Barcelona, where tradition meets innovation, is a city full of things to do. Uncover Gaudi's architectural masterpieces like Sagrada Familia or wander through the charming alleys of the Gothic Quarter - Barcelona, Spain, offers things to do for every type of traveler.
Madrid: The Heart of Spain
Spain's capital, Madrid, is a bustling city with a rich artistic pedigree. Exploring world-class museums like the Prado and Reina Sofia are among the top things to do in Madrid, Spain. Don't miss the chance to relax in El Retiro Park or taste local delicacies at Mercado San Miguel.
Seville: The Soul of Andalusia
Known for its flamenco, bullfights, and orange trees, Seville embodies Andalusian charm. Exploring the royal Alcázar and the stunning Seville Cathedral are must-do things in Seville, Spain.
Experience Spain with MeaVana
From the coastal cities of Valencia and Malaga to the historic charm of Toledo and Granada, there are endless exciting things to do in Spain. With MeaVana, each new tab page brings you closer to the beauty and vibrancy of Spain.
Immerse yourself in the Spanish culture, experience the diversity of its regions, and let your digital journey with MeaVana inspire your next adventure. Explore Spain, one tab at a time.