Immerse Yourself in the City of Love with Breathtaking Paris Wallpapers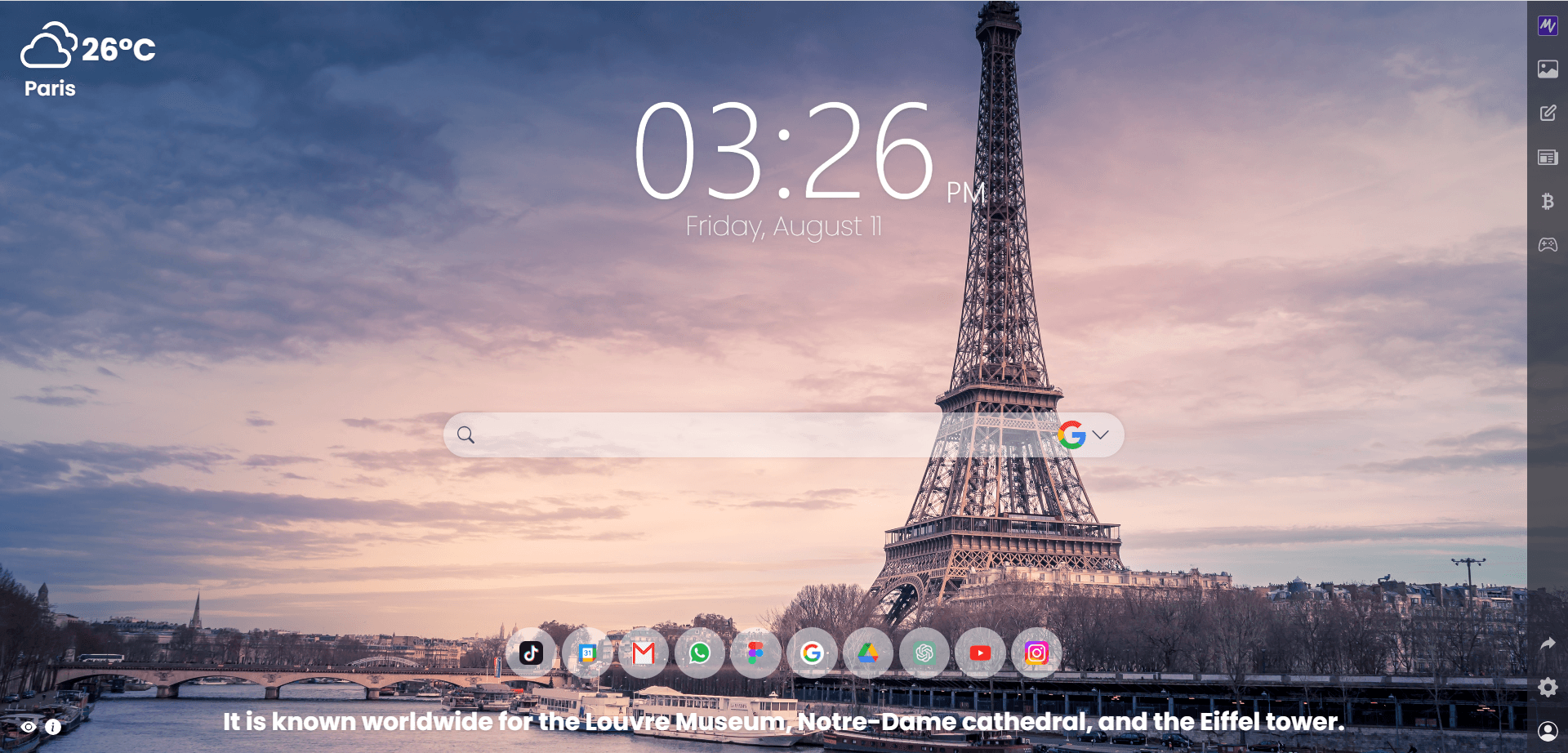 There's no place quite like Paris. With its romantic ambiance, elegant architecture, and rich history, the French capital has a way of capturing hearts. Whether you've been fortunate enough to stroll along the Seine or dream of the day you can visit, Paris wallpapers can bring the charm of the City of Love to your screen.
Capturing Paris' Iconic Landmarks
A Paris wallpaper collection would be incomplete without its iconic landmarks. The sight of the Eiffel Tower piercing the sky, or the Louvre's distinct glass pyramid, are a testament to Paris's architectural magnificence.
Beyond these popular landmarks, there's also the charming cobblestone streets of Montmartre, the beautiful River Seine, and the mesmerizing Notre-Dame Cathedral. These are all captured in high-definition Paris wallpapers, allowing you to experience the city's beauty from the comfort of your screen.
Romantic and Aesthetic Paris Wallpapers
Paris, the City of Love, has a romantic allure that's beautifully conveyed through wallpapers. A romantic Paris wallpaper might capture a couple strolling by the Seine or a quiet café scene. For those who love a soft and dreamy aesthetic, pink Paris wallpapers or cute Paris wallpapers offer a whimsical touch.
Experience Paris at Night
TParis truly comes alive at night, earning it the name 'The City of Light.' A Paris at night wallpaper could show you the Eiffel Tower illuminating the cityscape, or the vibrant street life as the sun goes down.
Bringing Paris to Your Screen with MeaVana
The MeaVana chrome extension offers an array of stunning Paris wallpapers, along with daily facts about the city. This free chrome extension is perfect for anyone who wants to experience a slice of Paris every time they open a new tab.
Through MeaVana, you can uncover more about the City of Love and find the perfect Paris wallpaper that encapsulates the city's essence. Whether it's a scenic landscape or an intimate street scene, let these beautiful wallpapers transport you to Paris with just a click.