India's Unstoppable Streak in Cricket World Cup 2023: A Roaring Victory Against South Africa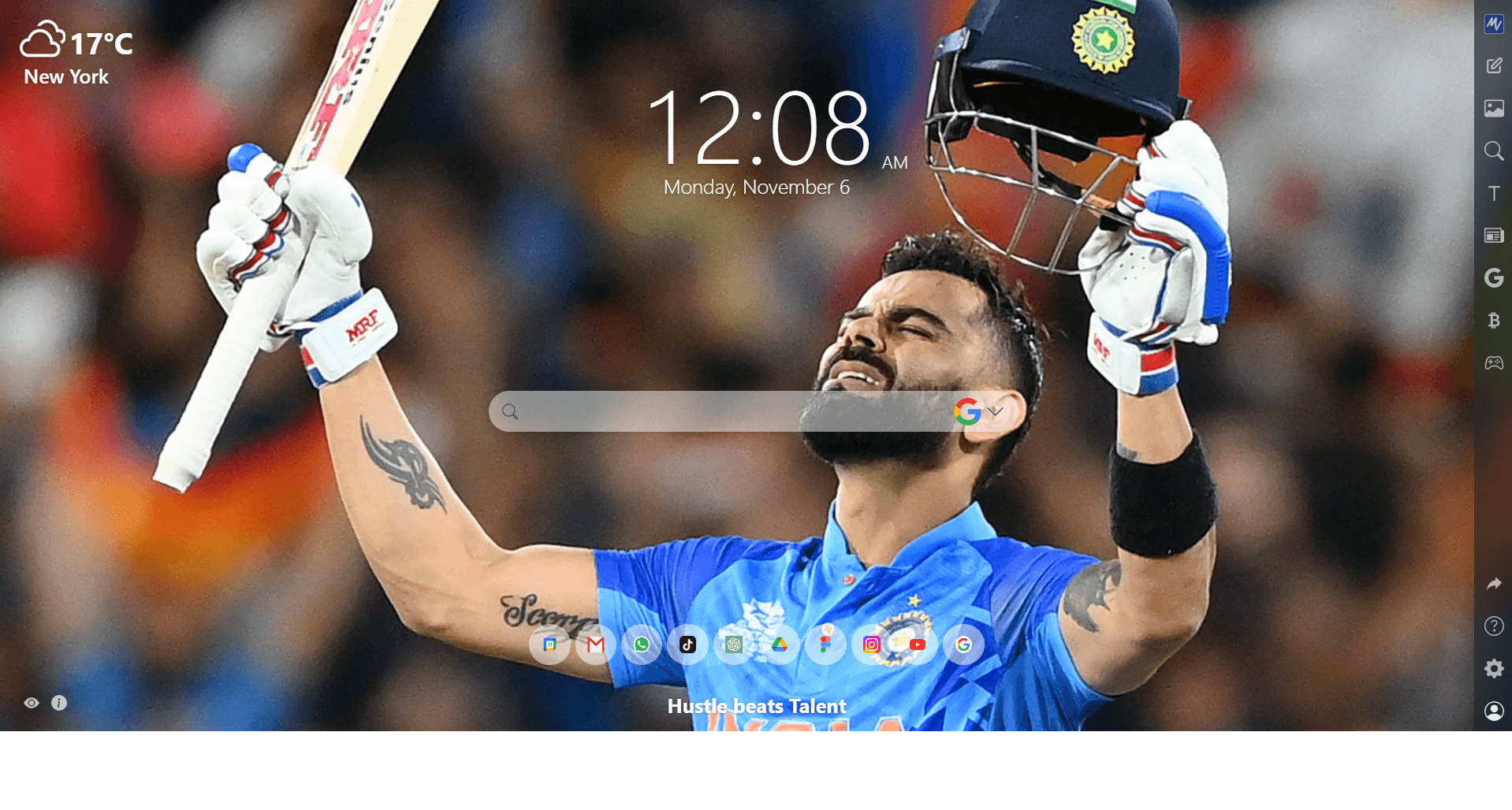 Introduction:
The Cricket World Cup 2023 has been an exhilarating spectacle for cricket enthusiasts worldwide, and Team India has certainly stolen the limelight. With an impeccable record in the group stage, they have showcased their mettle as one of the tournament favorites. In their eighth match, India faced South Africa, a clash that will be etched in the memories of cricket fans for a long time. Virat Kohli's record-equalling century and an astonishing victory by 243 runs left everyone in awe.
Virat Kohli's Milestone:
The Indian Ex-captain, Virat Kohli, has been a prolific run-scorer for the team for over a decade. In the match against South Africa, he etched his name in the annals of cricket history by equalling Sachin Tendulkar's record of 49 centuries in One Day Internationals (ODIs). It was a moment of sheer brilliance as Kohli not only achieved this milestone but also led his team to an extraordinary victory.

The Clash with South Africa:
The match against South Africa was more than just another contest. It was a face-off between a team with a rich cricketing history and a squad looking to redefine its legacy. India won the toss and chose to bat, posting a formidable total of 326 runs in their allotted 50 overs. Their innings was a testament to the depth of their batting lineup, with key contributions from several players.

Ravindra Jadeja's Heroics:
While the Indian batting order set up a challenging target, the bowlers ensured that South Africa had a daunting task ahead. Leading the chart of remarkable performances was the charismatic all-rounder, Ravindra Jadeja. His exceptional spell of bowling yielded five crucial wickets, dismantling the South African batting lineup and leaving them in tatters.
The South African Collapse:
Chasing a target of 327 runs, South Africa found themselves in deep trouble from the very beginning. The Indian bowlers, led by Jadeja, were relentless in their pursuit of wickets. South Africa's innings crumbled as they were bowled out for a mere 83 runs. It was a collective bowling effort from the Indian team, and the South African team had no answers to their relentless attack.
Celebrations and Fanfare:
The victory was a moment of jubilation for Team India and their fans. The unbeaten streak in the group stage was maintained, and their confidence reached new heights. Virat Kohli's record-equalling century and Ravindra Jadeja's sensational performance with the ball were the highlights of a day that will be remembered in the cricketing history of India.
The 2023 Cricket World Cup has brought moments of excitement, brilliance, and sheer dominance from Team India. With an unblemished record in the group stage, they have displayed their prowess as a formidable cricketing force. The victory against South Africa, with Virat Kohli's historic century and Ravindra Jadeja's heroics, is a testament to the team's unwavering determination. As the tournament progresses, cricket fans can only wait in anticipation for more thrilling encounters and remarkable performances from Team India.