Lionel Messi: Unveiling the Unusual Facts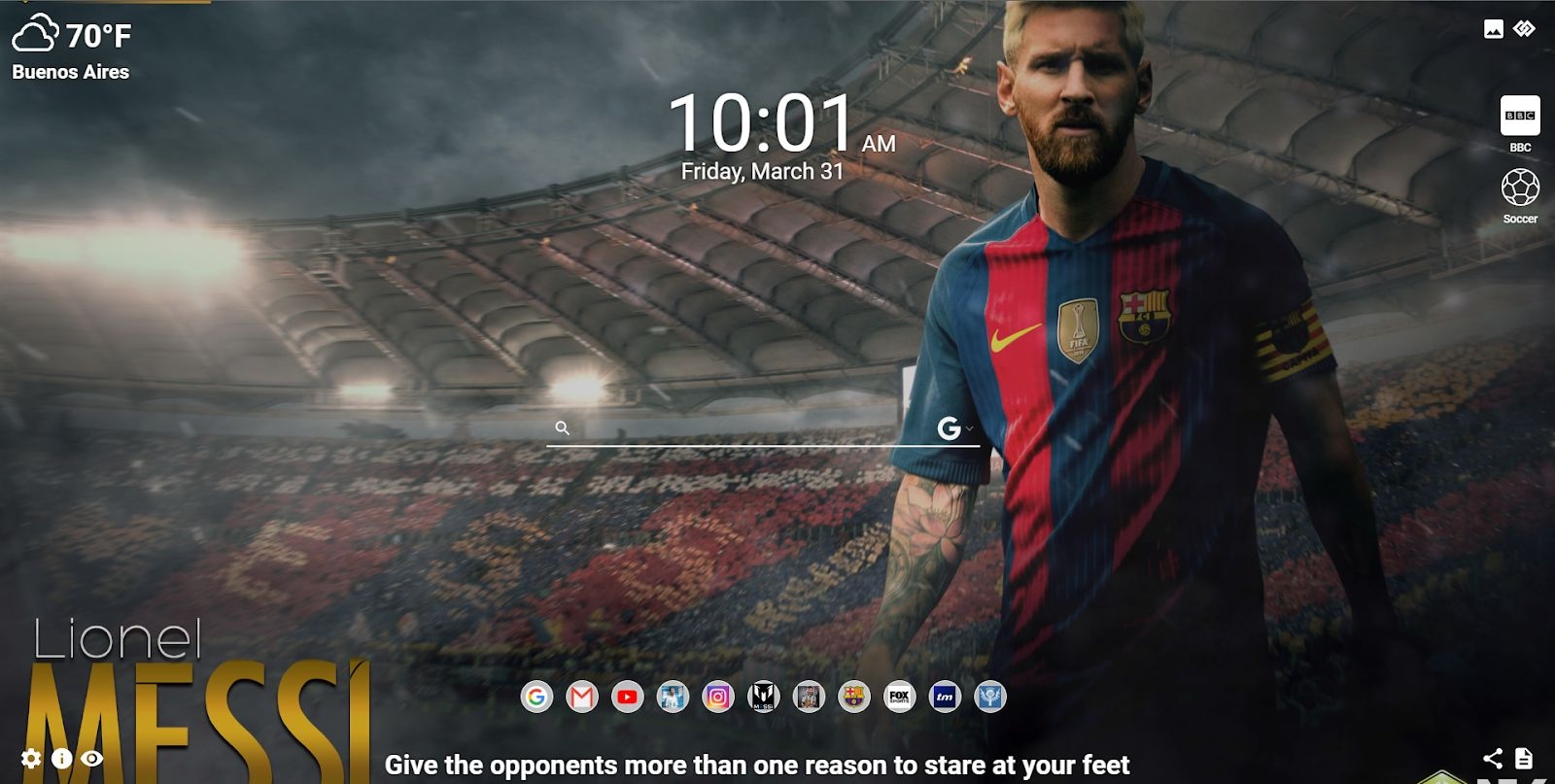 Introduction
Lionel Messi, often referred to as the "G.O.A.T" (Greatest of All Time), is a footballing legend whose name is synonymous with success, excellence, and records. While most fans are well-acquainted with his astonishing dribbling skills and countless goals, there are some lesser-known, unusual facts about the Argentine superstar that add to the mystique of his career. In this blog, we'll explore these fascinating tidbits about Lionel Messi. Make sure to enjoy facts like these on the MeaVana chrome extension.
Early Growth Hormone Treatment
As a child, Messi faced a growth hormone deficiency that stunted his growth. His parents couldn't afford the expensive treatment, which cost thousands of dollars per month. Fortunately, FC Barcelona recognized his potential and agreed to cover the costs, a pivotal moment that enabled him to become the football giant we know today.
His First Contract Was Written on a Napkin
Messi's journey to Barcelona wasn't just about the treatment. When he and his family relocated from Argentina to Spain, the first contract he signed with the club was scrawled on a napkin. It's an incredible testament to how far he's come from those humble beginnings.
Record-Breaking Debut
Lionel Messi's debut for FC Barcelona's senior team occurred on November 16, 2003, against FC Porto in a friendly match. At just 16 years and 145 days old, he became the youngest player in the club's history to make a debut for the first team.
The King of Hat-Tricks
Messi holds the record for the most hat-tricks scored in the history of La Liga. His incredible precision, balance, and agility make him a natural-born goal scorer, and he's proved it time and again by netting numerous hat-tricks throughout his career.
A Record Seven Ballon d'Or Titles
Lionel Messi's Ballon d'Or collection is a testament to his unrivaled talent and consistency. As of my knowledge cutoff in September 2021, he had won the prestigious award a record-breaking seven times, cementing his status as the greatest player in the history of the sport.
The Free-Kick Specialist
While Messi is known for his dribbling and goal-scoring prowess, he's also a free-kick maestro. His free-kick conversion rate is astonishingly high, and he's consistently ranked among the best free-kick takers in the world.
Philanthropy and Humanitarian Efforts
Beyond his accomplishments on the pitch, Messi is actively involved in philanthropy. He founded the Leo Messi Foundation, which supports education and healthcare initiatives for underprivileged children. His dedication to making the world a better place extends beyond the football field.
Ties to Rosario
Messi's loyalty to his hometown, Rosario, Argentina, is evident through his various charitable endeavors and investments in the city. He even opened a theme park, "Messi Experience Park," in Rosario, providing a glimpse into his life and career.
He's a Guinness World Record Holder
In 2012, Messi broke a Guinness World Record by scoring the most goals in a calendar year. He netted a staggering 91 goals, surpassing the previous record set by Gerd Muller in 1972.
A World Cup Dream
While Messi has conquered almost every title with FC Barcelona, there's one accomplishment that has eluded him: winning the FIFA World Cup. He's come close on multiple occasions with the Argentine national team, reaching the final in 2014, but the dream of lifting the World Cup remains unfulfilled.
Conclusion
Lionel Messi's career is a testament to his exceptional talent, resilience, and dedication. These unusual facts about him reveal a more comprehensive picture of the man behind the magic. From his humble beginnings to his philanthropic efforts and footballing achievements, Messi's story continues to inspire football fans worldwide. As he continues to rewrite history, there's no doubt that the legend of Lionel Messi will endure for generations to come.

And Messi fans - gotta check out the Messi MeaVana!