Mastering Chess News Tracking with the MeaVana Chrome Extension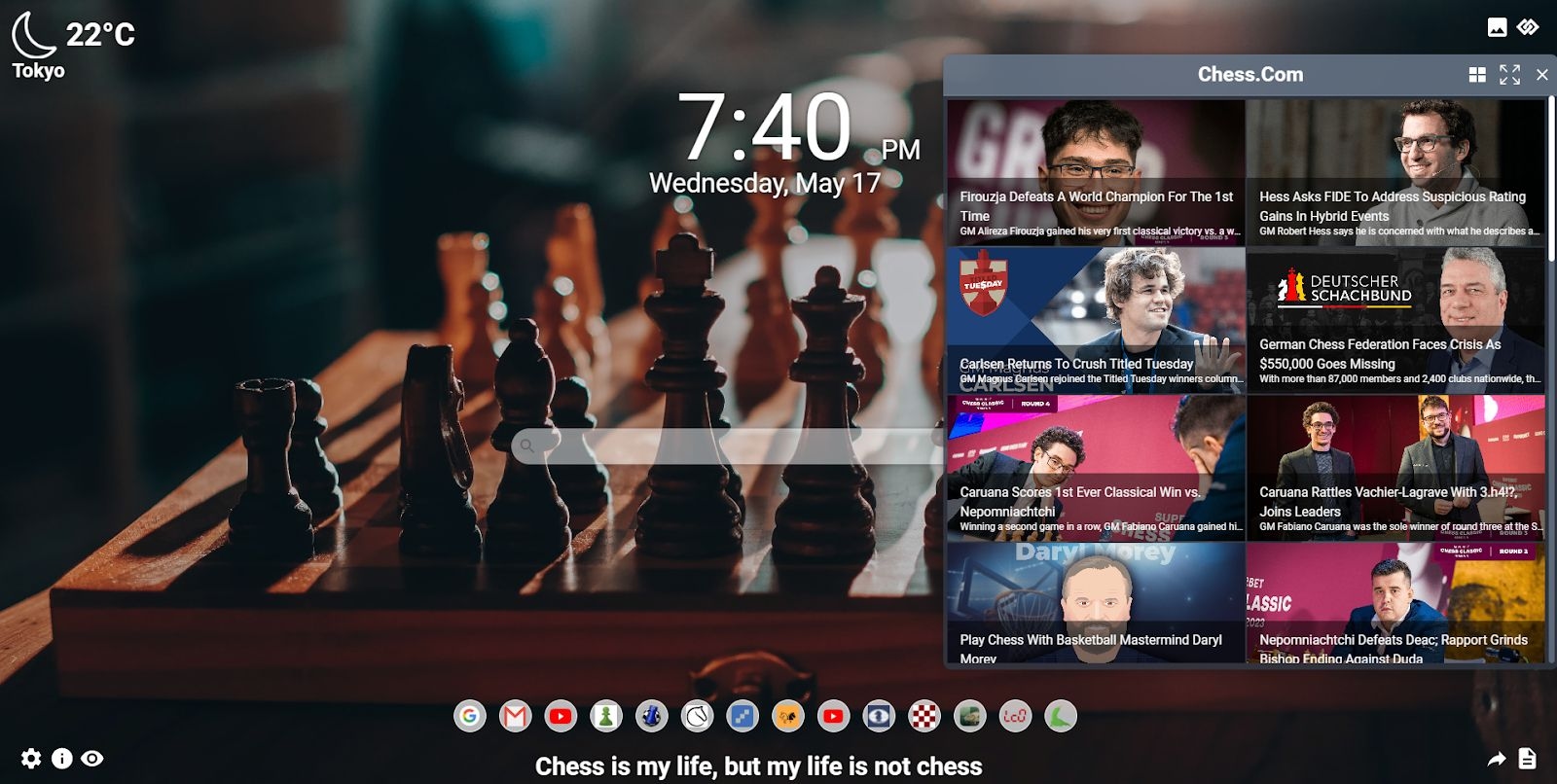 Introduction
For chess enthusiasts and aficionados, staying up-to-date with the latest developments in the world of chess is essential. Whether it's updates on grandmaster tournaments, new opening strategies, or insightful analysis of famous matches, chess news provides valuable insights to players of all levels. In this digital age, where information flows at an unprecedented pace, having an efficient way to track chess news is crucial. Enter the MeaVana Chrome extension – a game-changer for staying on top of chess news, complete with a seamless integration to chess.com.
The Power of MeaVana: Chess News Tracking Made Easy
MeaVana is a versatile Chrome extension that has gained traction among chess enthusiasts due to its exceptional capabilities in aggregating and organizing chess-related content from various sources. This extension transforms the process of tracking chess news from a time-consuming task into an effortless experience. With MeaVana, users can customize their news feeds, filter content by category, and access insightful analysis, all within their browser.
Integration with chess.com: Unveiling the Ultimate Chess News Hub
One of the standout features of the MeaVana Chrome extension is its integration with chess.com, one of the most renowned platforms for chess players of all levels. This integration takes chess news tracking to the next level, providing users with a centralized hub for all things chess-related.
1. Seamless Integration: Upon installing the MeaVana extension, users can seamlessly connect their chess.com accounts, thereby granting the extension access to personalized news, updates, and analyses tailored to their preferences and interests.
2. Personalized News Feed: The integration enables MeaVana to curate a personalized news feed for users based on their chess.com activity, including games played, favorite players, and preferred openings. This ensures that users receive the most relevant and engaging content.
3. Tournament Coverage: Whether it's the World Chess Championship, the Candidates Tournament, or any other high-profile chess event, MeaVana's integration with chess.com provides comprehensive coverage, including live updates, game analyses, and expert commentary.
4. Opening Trends and Strategies: Stay ahead of the curve by accessing the latest opening trends, novelties, and strategic insights from chess.com's vast database. MeaVana compiles this information and presents it in an easily digestible format, allowing users to adapt and improve their game.
5. Game Analysis: MeaVana's integration with chess.com allows users to view in-depth analyses of top-level games. Whether it's a famous historical match or a recent championship bout, these analyses provide valuable lessons and ideas that players can incorporate into their own games.
Efficient Usage and Customization
Using the MeaVana extension to track chess news effectively is a breeze:
Install the Extension: Search for the MeaVana Chrome extension in the Chrome Web Store and install it to your browser.
Connect to chess.com: Upon installation, connect your chess.com account to MeaVana to enable personalized news tracking.
Explore Personalized News: Navigate through your personalized news feed, where you'll find articles, videos, and analyses tailored to your chess interests.
Customize Your Preferences: Fine-tune your news feed by specifying your preferred sources, players, openings, and tournament coverage.
Stay Informed: Enjoy a continuous stream of chess insights, news, and updates without having to navigate away from your browser.
Conclusion
In the world of chess, staying informed is an essential part of improving one's game and appreciating the sport's rich history. The MeaVana Chrome extension, with its integration to chess.com, presents a powerful solution for efficiently tracking chess news and developments. By providing users with personalized news feeds, tournament coverage, opening trends, and expert analyses, MeaVana empowers chess enthusiasts to engage with the game on a deeper level. With this extension at your fingertips, you'll never miss a move in the exciting world of chess.