One Direction: A Remarkable Journey from Five to Stardom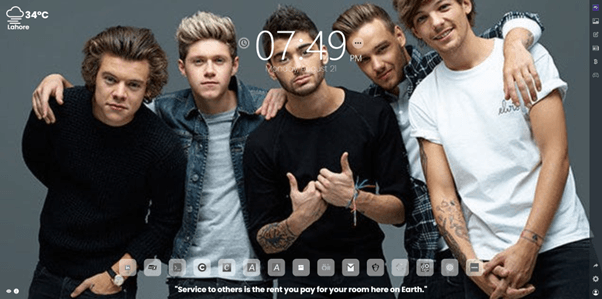 In the ever-evolving landscape of the music industry, certain bands manage to carve out a special place in the hearts of millions. One such band that has left an indelible mark is none other than One Direction. Formed on the British reality show "The X Factor" in 2010, One Direction quickly rose to become one of the most beloved and successful music acts in recent history.
The Formation and Members
One Direction's journey began when five young and talented individuals—Harry Styles, Liam Payne, Louis Tomlinson, Niall Horan, and Zayn Malik—auditioned as solo artists on "The X Factor." While none of them advanced individually, the perceptive judges recognized the potential for something greater. Simon Cowell suggested that they form a group, giving birth to One Direction.
The Rise to Fame
From their first steps as a group, it was evident that One Direction had an undeniable chemistry that resonated with audiences. Although they finished in third place on "The X Factor," their fanbase had already grown exponentially. Syco Music signed them, and their debut single "What Makes You Beautiful" shot to the top of the charts. Their debut album, "Up All Night," was equally successful and cemented their status as global heartthrobs.
Chart-Topping Songs and Albums
One Direction's discography is a testament to their musical prowess and diverse appeal. From infectious pop hits like "Best Song Ever" and "Story of My Life" to more mature tracks like "Drag Me Down" and "Steal My Girl," their songs resonated with listeners of all ages. Each album release was met with fervent anticipation, resulting in a string of chart-toppers that solidified their place in music history.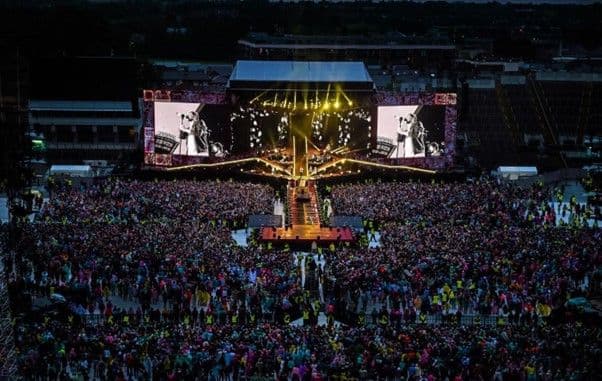 Electrifying Concerts and Tours
The band's electrifying energy wasn't confined to the studio; their live performances were a spectacle in their own right. One Direction's concerts were characterised by deafening screams from devoted fans and an unparalleled camaraderie among the members. Their global tours, including "Take Me Home" and "On the Road Again," sold out stadiums around the world, showcasing their immense popularity.
Legacy and Influence
One Direction's influence extends far beyond their active years. While they took a hiatus in 2016 to pursue individual projects, their legacy continued to thrive. The band's unwavering bond with their fanbase, known as "Directioners," is a testament to the genuine connection they fostered. Moreover, their success paved the way for other boy bands and pop acts, revitalising the genre.
The Music and Genre
At its core, One Direction's music can be described as infectious pop with elements of rock and a touch of R&B. Their ability to seamlessly shift between various musical styles allowed them to cater to a wide audience. While their earlier songs were characterised by youthful exuberance, their later tracks exhibited a more mature sound that resonated with fans as they grew alongside the band.
In conclusion, One Direction's journey from five aspiring solo artists to global superstars is a story that continues to inspire and captivate. Their history, unforgettable members, chart-topping songs, electrifying concerts, rise to fame, and enduring legacy all contribute to their undeniable impact on the music industry. As their music lives on, so does the spirit of unity, joy, and connection that they brought to fans around the world.