Start Your Week Right with MeaVana: A Free Chrome Extension for Monday Motivation and Focus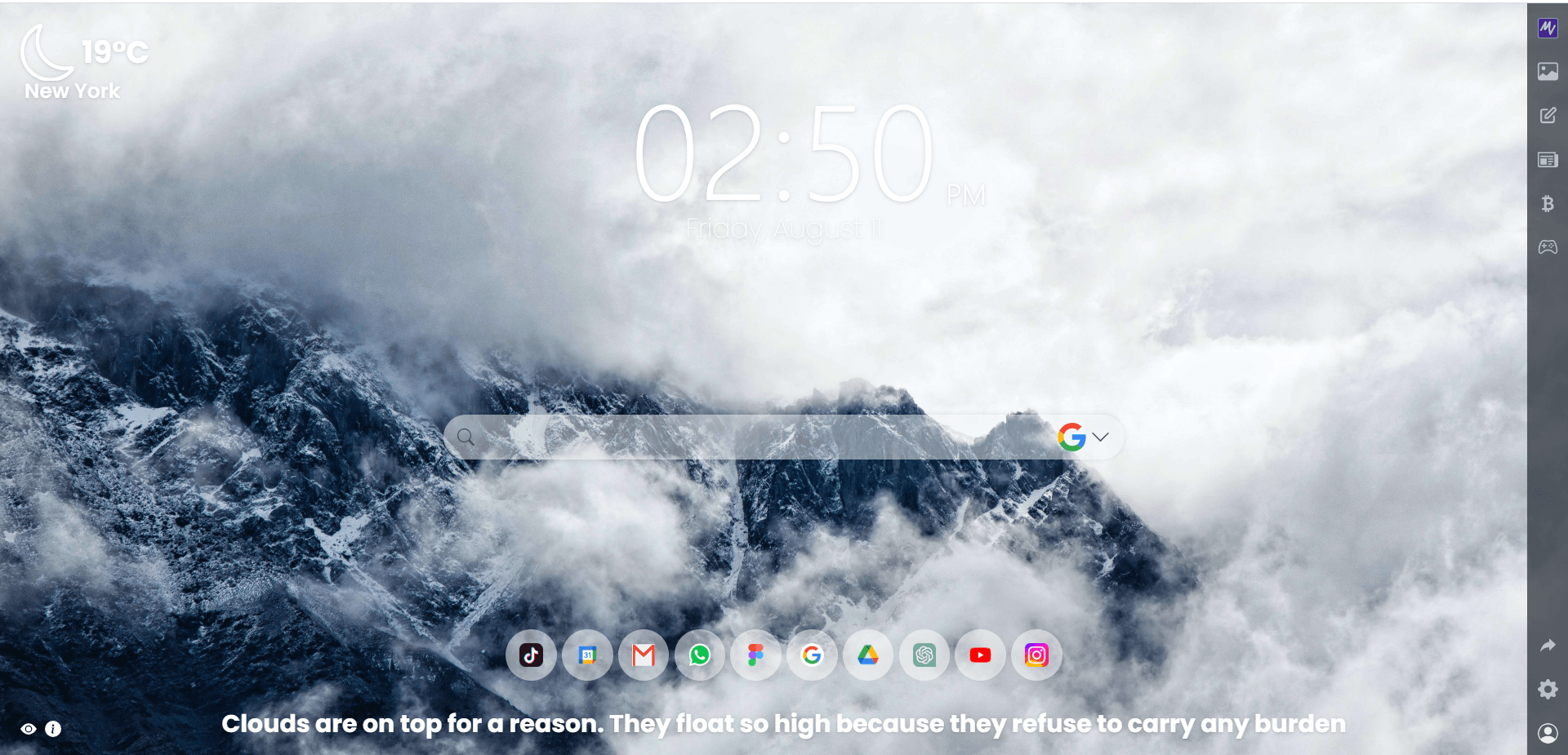 Welcome to another Monday, the start of a new week, and a fresh opportunity to pursue your goals with renewed energy and motivation. Whether you're a student, a professional, or an entrepreneur, you know how important it is to stay focused and motivated on Mondays to set the tone for the rest of the week. But it's not always easy, is it? Distractions, procrastination, and burnout can get in the way of your productivity and peace of mind.
That's where "MeaVana" comes in. It's a Chrome extension that can help you stay motivated and on track with your tasks while promoting a sense of calm and relaxation. The name "MeaVana" means "my sanctuary," and that's exactly what this extension can be for you. A virtual sanctuary where you can find peace and focus amidst the chaos of the online world.
Find Inspiring Monday Motivation Quotes
One of the best features of "MeaVana" is its collection of Monday motivation quotes. They are carefully selected to inspire and uplift you on this day of the week. You can also customize the wallpaper to your liking, choosing from a variety of nature scenes, abstract designs, or calming colors that align with your mood and motivation.
Moreover, the task manager in "MeaVana" helps you focus on your tasks for the day or the week, set reminders, and track your progress. Which helps you ensure that you stay on track with your goals.
The beauty of "MeaVana" is that it combines productivity with relaxation. Instead of feeling overwhelmed by your tasks and deadlines, you can approach them with a sense of calm and focus, fueled by your motivation. The background image and quotes provide a gentle reminder to slow down, breathe deeply, and stay present in the moment, while the task manager helps you stay on top of your tasks with ease.
In conclusion, Monday motivation is not just a cliché but a real opportunity to start your week on the right foot. By using the "MeaVana" Chrome extension, you can create a virtual sanctuary that promotes focus, calm, and productivity, all while tapping into your motivation. So, make Monday motivation your mantra, open a new tab, and let "MeaVana" be your guide to a more productive and peaceful day.