The Perfect Gift for Every Occasion: MeaVana Chrome Extension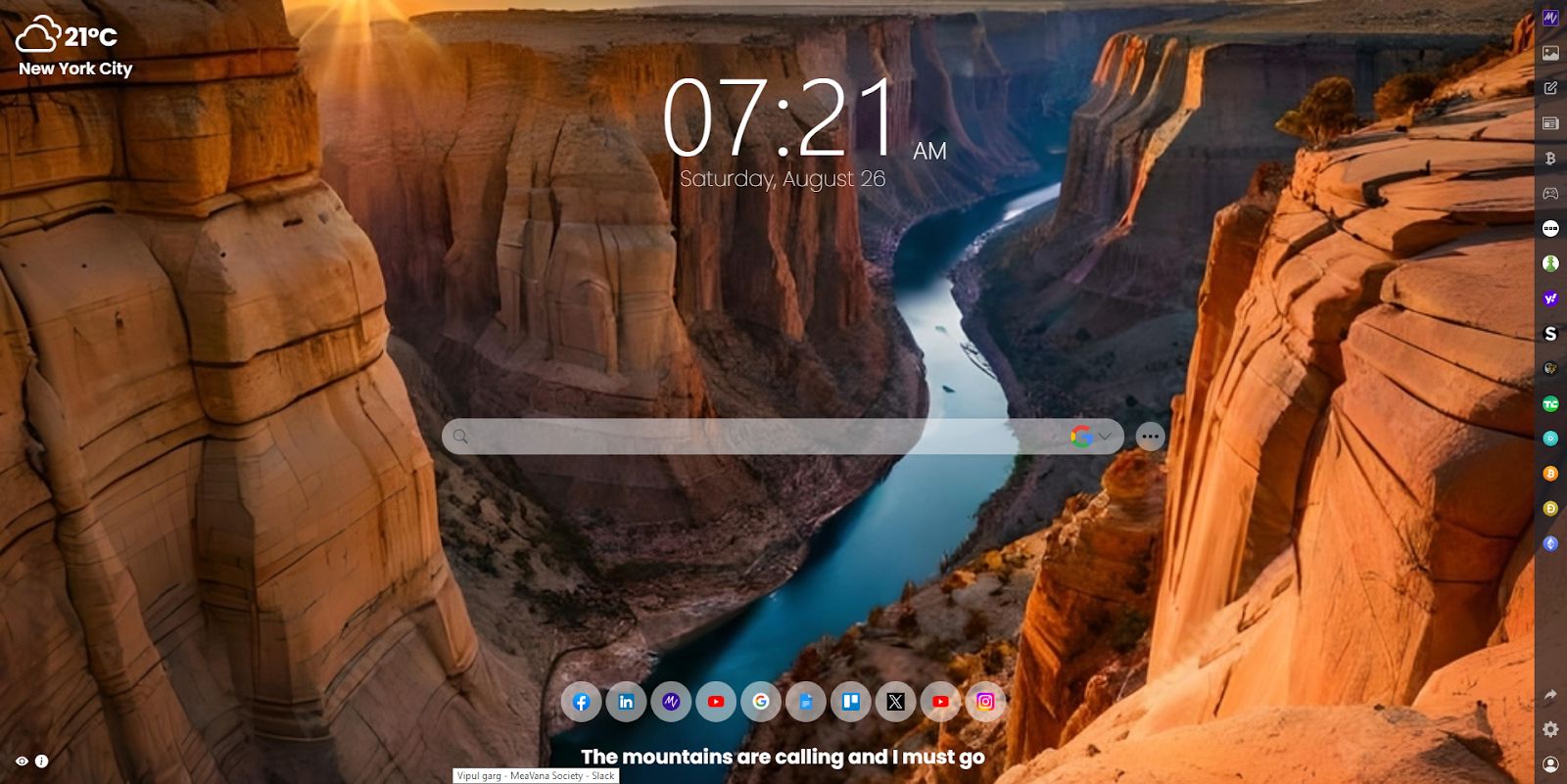 Introduction
Finding the ideal gift for your loved ones on special occasions like Mother's Day, Father's Day, Friendship Day, or any other celebration can often be a challenging task. But what if we told you there's a gift that keeps on giving, all year round? Enter the MeaVana Chrome Extension, a thoughtful present that combines motivational inspiration, time-saving features, a thriving user community, and, best of all, it's absolutely free! In this blog, we'll explore why the MeaVana Chrome Extension is the perfect gift for every occasion.
Motivational Pictures and Quotes
Life can be demanding, and we all need a little inspiration from time to time. The MeaVana Chrome Extension delivers a daily dose of motivation right to your browser. With stunning motivational pictures and quotes displayed every time you open a new tab, it's like having a personal cheerleader encouraging you throughout the day. Whether it's your mom, dad, friend, or anyone else, these inspiring messages will uplift their spirits and brighten their day, making it a gift that keeps on giving.
Time-Saving Features
Time is precious, and the MeaVana Chrome Extension understands that. Its time-saving features are a godsend for busy individuals. With quick access to weather updates, news headlines, and a built-in calendar, your loved one can stay organized and up-to-date with just a glance. No more wasting time searching for this information; it's all right there in their browser, making their day more efficient and productive.
Great User Community
One of the most remarkable aspects of the MeaVana Chrome Extension is its thriving user community. Users from all over the world come together to share their experiences, insights, and even create custom content. This sense of belonging to a supportive online family can be a significant source of joy and motivation for your loved one. They can connect with like-minded individuals, join discussions, and even contribute their own motivational quotes or images. It's a gift that not only enriches their browsing experience but also fosters a sense of community.
Ease of Installation and Use
Worried that such a feature-packed extension might be difficult to set up? Fear not! Installing and using the MeaVana Chrome Extension is a breeze. All it takes is a few clicks to add it to your Chrome browser, and it automatically starts working its magic. Customizing it to suit your loved one's preferences is equally straightforward. You can choose the type of motivational content they see, ensuring it aligns perfectly with their tastes and aspirations.
It's Free!
Perhaps the most astonishing aspect of the MeaVana Chrome Extension is that it's entirely free! In a world where quality often comes with a price tag, this extension is a rare gem. You don't need to spend a dime to give your loved ones a gift that adds value to their everyday life. It's a thoughtful gesture that won't break the bank.
Conclusion
On Mother's Day, Father's Day, Friendship Day, or any other special occasion, the MeaVana Chrome Extension stands out as the perfect gift. Its inspirational pictures and quotes, time-saving features, thriving user community, and ease of use make it a thoughtful and practical choice. And the fact that it's free means you can give the gift of motivation and convenience without any financial burden. So, why wait? Install the MeaVana Chrome Extension for your loved one today, and watch as it becomes the gift that keeps on giving, day after day, and occasion after occasion.