The Top 4 Photo Chrome Extensions of 2023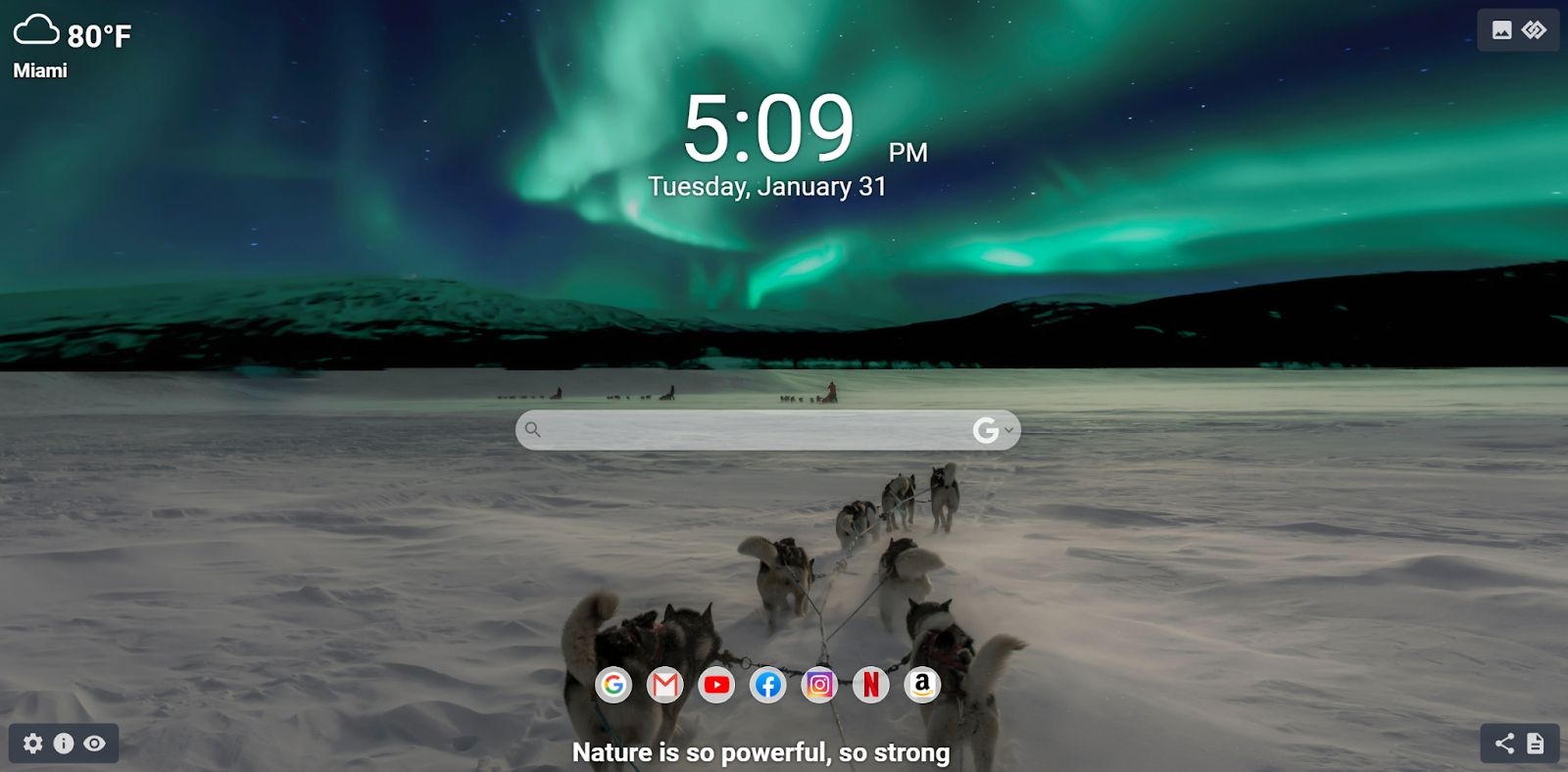 Introduction:
In today's digital era, browsing the internet has become an integral part of our daily lives. We often come across captivating images that leave us wanting more. Fortunately, Google Chrome offers a wide range of photo-centric extensions that enhance our browsing experience and allow us to enjoy breathtaking visuals. In this blog, we will explore some of the best photo Chrome extensions, including MeaVana, PhotoShow, Download All Images, and Imgur Uploader. These extensions bring a whole new level of beauty and convenience to your online adventures.
MeaVana:
MeaVana is a powerful Chrome extension that transforms your browser's new tab into a stunning visual experience. It provides an extensive collection of high-quality wallpapers, ranging from breathtaking landscapes to mesmerizing abstract art. MeaVana stands out from other wallpaper extensions with its intuitive interface and easy-to-use customization options. You can personalize your browsing experience by selecting your favorite categories, adjusting the frequency of wallpaper changes, and even creating your own collections. With MeaVana, every new tab becomes a work of art.
PhotoShow:
If you love slideshows and want to showcase your favorite images while browsing, PhotoShow is the perfect Chrome extension for you. PhotoShow turns your new tab page into a captivating slideshow, displaying an array of stunning images sourced from various online platforms. You can customize the slideshow duration, choose specific categories or sources, and even add your own images to the rotation. With PhotoShow, you'll never get bored of opening a new tab again.
Download All Images:
Have you ever found yourself in a situation where you needed to download multiple images from a webpage but didn't want to save them one by one? Download All Images comes to the rescue! This handy Chrome extension enables you to download all images on a webpage with just a few clicks. Whether you're looking to save a collection of reference images or simply want to gather pictures for inspiration, Download All Images simplifies the process and saves you valuable time.
Imgur Uploader:
Imgur Uploader is a must-have Chrome extension for those who frequently share images online. Imgur is a popular image hosting platform, and this extension allows you to quickly upload images to your Imgur account without leaving your current webpage. With a simple right-click, you can upload any image you desire and receive a direct link to share with others. Imgur Uploader streamlines the image-sharing process and makes it effortless to share your favorite visuals with friends, colleagues, or online communities.
Conclusion:
These four Chrome extensions, MeaVana, PhotoShow, Download All Images, and Imgur Uploader, bring a whole new level of visual appeal and convenience to your browsing experience. Whether you're looking to immerse yourself in stunning wallpapers, create engaging slideshows, download multiple images effortlessly, or share your favorite visuals with ease, these extensions have got you covered. Enhance your online adventures and make browsing a delight by adding these fantastic photo-centric extensions to your Google Chrome browser.