Top 10 Crypto Apps for All Your Cryptocurrency Needs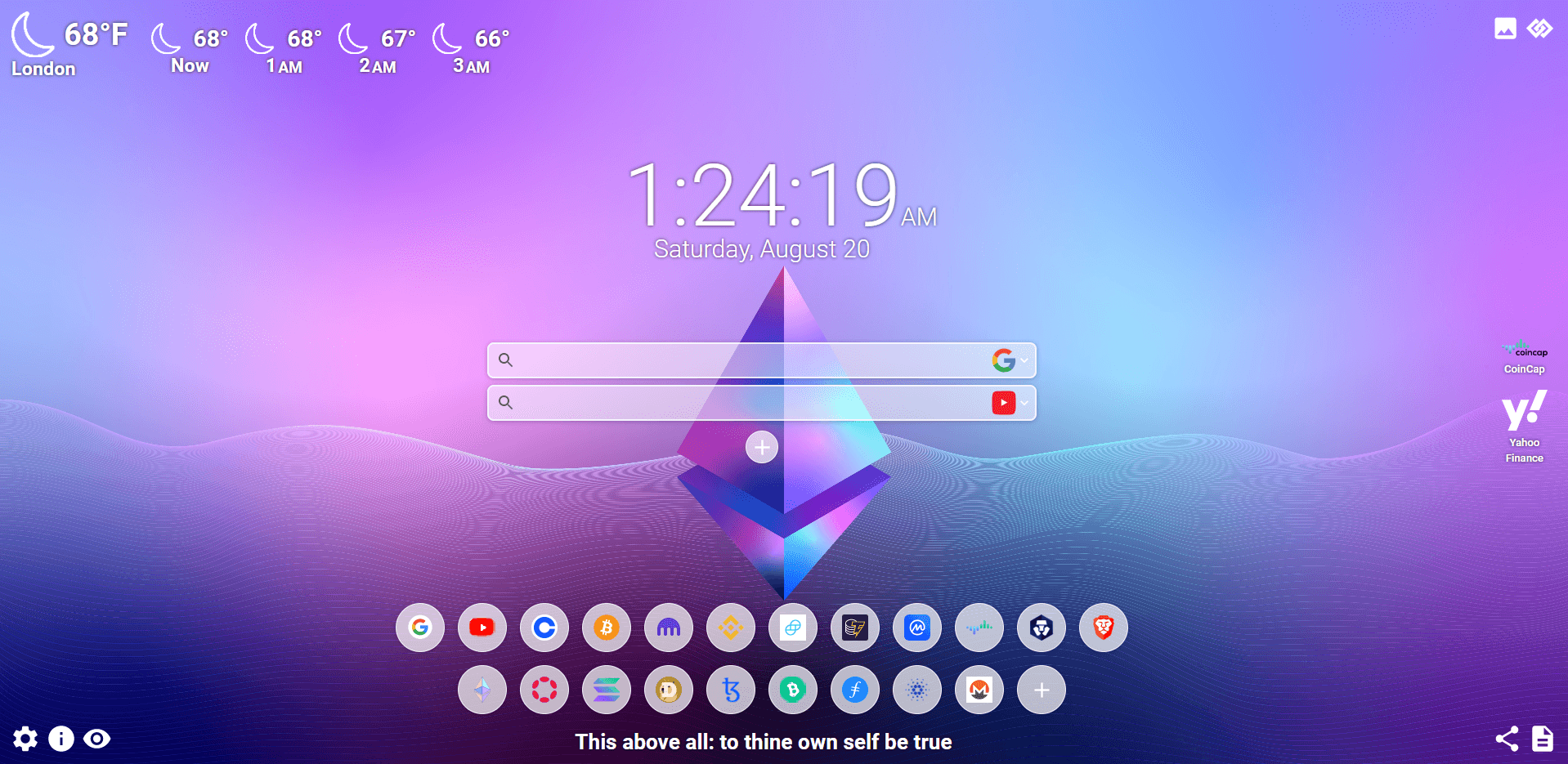 Cryptocurrency has taken the world by storm, and managing your digital assets has never been easier with the plethora of crypto apps available. In this blog post, we'll introduce you to the top 10 crypto apps that are making waves in the world of digital finance. Among them, MeaVana stands out for its unique features, including real-time crypto tracking, crypto news, and Coincap integrations.
1. MeaVana - MeaVana is a versatile crypto app that has gained popularity for its real-time crypto tracking capabilities. With over 5,000 cryptocurrencies in its database, MeaVana ensures you're always up to date with the latest price movements. What sets it apart is its intuitive design and user-friendly interface, making it suitable for both beginners and experienced traders.
Real-time Crypto Tracking: MeaVana's real-time tracking feature allows you to monitor your favorite cryptocurrencies effortlessly. You can create a personalized watchlist and set price alerts to stay informed about market changes.
Crypto News: Stay in the know with MeaVana's crypto news feature. It provides timely updates from reputable sources, helping you make informed investment decisions. Access insightful articles, analysis, and market updates directly within the app.
Coincap Integrations: MeaVana seamlessly integrates with Coincap, a trusted cryptocurrency data provider. This partnership ensures you have access to accurate and comprehensive market data, including pricing, trading volumes, and historical data.
2. Coinbase - Coinbase is renowned for its user-friendly interface, making it perfect for newcomers to the crypto world. It offers a secure platform for buying, selling, and storing various cryptocurrencies. Additionally, Coinbase provides educational resources to help beginners navigate the crypto landscape.
3. Binance - Binance is a global crypto exchange that offers a wide range of trading pairs. It caters to both beginners and advanced traders, with a user-friendly interface and advanced trading features. Binance also boasts its native cryptocurrency, Binance Coin (BNB).
4. Blockfolio - Blockfolio is a popular portfolio tracking app that provides real-time price updates and robust portfolio management tools. You can customize your dashboard for a personalized overview of your cryptocurrency investments.
5. Crypto News - Stay updated with the latest crypto developments using the Crypto News app. It curates a selection of news articles from various sources, ensuring you're well-informed about market trends and events.
6. Kraken - Kraken is known for its emphasis on security. It's a well-established crypto exchange offering a wide array of cryptocurrencies for trading. Advanced charting tools are available for those who enjoy technical analysis.
7. CoinGecko - CoinGecko is a comprehensive cryptocurrency data platform that supplies users with essential information about cryptocurrencies, including real-time price data, trading volumes, market capitalization, and more. It also includes a portfolio tracking feature.
8. Crypto Wallets - Securely store and manage your cryptocurrencies with dedicated wallet apps like Trust Wallet, Exodus, and Ledger Live. These apps provide a safe haven for your digital assets.
9. Delta - Delta is another portfolio tracking app that offers real-time price updates and a clear overview of your crypto investments. It supports a vast selection of over 6,000 cryptocurrencies.
10. Gemini - Gemini is a US-based, regulated cryptocurrency exchange that prioritizes security and compliance. It offers an easy-to-use interface for trading and investing in cryptocurrencies.
In conclusion, these top crypto apps cater to a wide range of cryptocurrency needs, from real-time tracking and news updates to secure storage and trading. When choosing the right app for you, consider your specific requirements and preferences to ensure it aligns with your crypto journey. Whether you're a seasoned trader or just dipping your toes into the crypto waters, there's an app on this list that's perfect for you.