Top Apps for Quotations: Unleash Wisdom with MeaVana Chrome Extension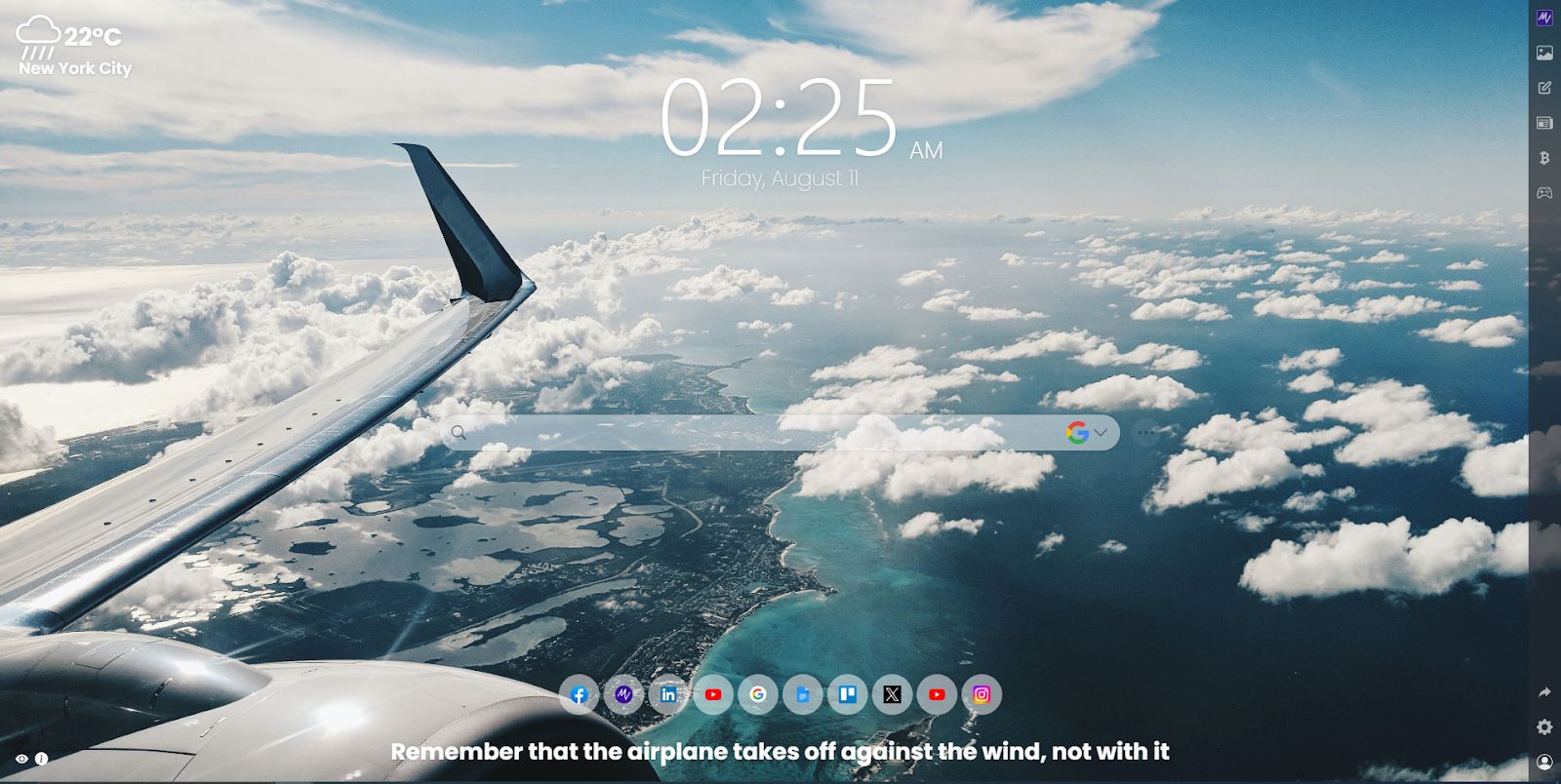 Introduction:
Quotations have the power to inspire, motivate, and encapsulate profound thoughts in just a few words. Whether you're seeking wisdom, encouragement, or a new perspective, quotations can provide a quick dose of inspiration. Thanks to modern technology, accessing a vast collection of quotations has never been easier. In this blog, we'll explore some of the best apps for quotations, with a special focus on the MeaVana Chrome Extension.
BrainyQuote: Your Quotation Haven
BrainyQuote is a well-known platform that offers an extensive collection of quotations from various categories, including motivation, love, life, and success. The app's user-friendly interface allows you to search for quotes by keyword, author, or topic. You can also explore curated lists of quotes for different occasions, making it a great source of daily inspiration.
Goodreads: Where Books and Quotes Meet
Goodreads, a popular platform for book lovers, is also a treasure trove of quotations. Not only can you find quotes from your favorite books and authors, but you can also explore user-generated lists of quotes, create your own collections, and connect with fellow quote enthusiasts.
Quotefancy: Beautify Your Devices with Quotes
Quotefancy goes beyond a simple quotation app. It offers stunning high-resolution wallpapers featuring inspirational quotes. You can customize the wallpapers to match your style and download them for your devices. It's a fantastic way to surround yourself with motivation every time you unlock your phone or open your laptop.
Quotefix: Enhance Your Email Signature
Quotefix is a unique app that brings inspiration to your email signature. With Quotefix, you can automatically add a thought-provoking quote to the end of your emails. It's a subtle yet impactful way to share positivity and wisdom with your contacts.
Quotify: Daily Quotation Reminders
Quotify is designed to keep you motivated throughout the day. The app sends you daily quotation reminders, ensuring you start your day with a fresh dose of inspiration. You can set the time for the reminder and choose from various categories of quotes.
MeaVana Chrome Extension: Elevate Your Browsing Experience
Now, let's delve into the star of the show – the MeaVana Chrome Extension. MeaVana takes the joy of discovering quotes a step further by seamlessly integrating with your Chrome browser. This extension transforms your new tab page into a source of inspiration. Every time you open a new tab, you're greeted with a beautifully designed quote that can kickstart your creativity and focus.
MeaVana offers a curated selection of handpicked quotes that cover a wide range of topics, from success and mindfulness to leadership and happiness. The extension's minimalist design and distraction-free interface ensure that you're greeted with a clean and elegant quote that resonates with you.
One of the standout features of MeaVana is its ability to provide context to the quotes. With a simple click, you can access additional information about the author of the quote, the context in which it was said, and even explore related quotes. This depth of information adds a layer of insight to each quote, making your browsing experience not only inspiring but also informative.
Conclusion:
In a world that's constantly buzzing with information, quotations provide a breath of fresh air – a moment of reflection in the midst of our busy lives. The apps mentioned in this blog, along with the MeaVana Chrome Extension, offer diverse ways to engage with and appreciate the wisdom encapsulated in these brief but powerful phrases. Whether you're customizing your device, adding flair to your emails, or simply seeking daily inspiration, these apps ensure that you're always just a click away from a thought-provoking quote. So, why wait? Elevate your day with a dose of wisdom, one quote at a time.