Transform Your New Tab Experience with MeaVana Chrome Extension: Embrace the Beauty of US National Parks and Beyond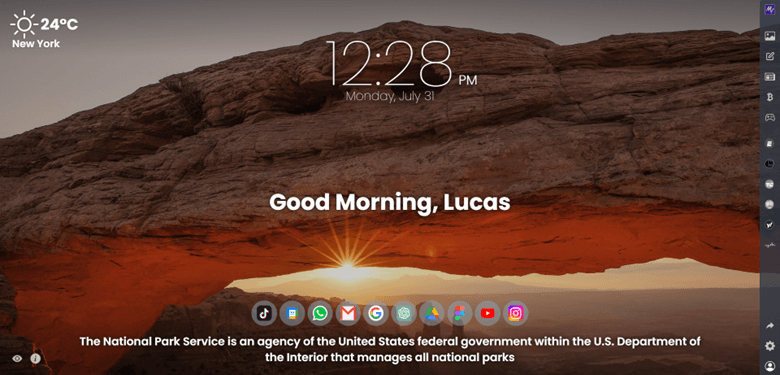 Introduction
In the vast and bustling world of the internet, our new tab page on Chrome serves as a gateway to our digital endeavors. Imagine starting your browsing journey with a breathtaking view of a national park, a serene beach, or a captivating cityscape. With MeaVana Chrome extension, this captivating vision becomes a reality. Prepare to embark on a visual adventure like no other as we explore the wonders of MeaVana's curated wallpapers, with a special focus on the awe-inspiring beauty of US national parks.
The Power of a Picture: The MeaVana Chrome Extension Difference
A picture is worth a thousand words, they say, and MeaVana Chrome extension takes this sentiment to heart. Instead of being greeted by a mundane and generic new tab page, MeaVana elevates your browsing experience by offering a stunning array of beautiful wallpapers. These thoughtfully curated wallpapers add a touch of enchantment to your daily online interactions, turning your new tab page into a canvas of inspiration.
Curated Topics by Editors: Discover the Allure of US National Parks
One of the standout features of MeaVana Chrome extension is the collection of curated topics handpicked by editors. These topics offer a diverse range of breathtaking wallpapers that cater to various interests and passions. For nature lovers and adventure seekers, the "US National Parks" topic is an absolute treat. Immerse yourself in the mesmerizing landscapes of Yellowstone, Yosemite, Grand Canyon, and more, as MeaVana transports you to the heart of these natural wonders.
Embrace the Spirit of Wanderlust: Explore the World from Your New Tab
MeaVana's curated topics extend far beyond the boundaries of the United States. From the picturesque landscapes of Europe to the exotic beauty of Asia, MeaVana's extension allows you to travel the world without leaving your new tab page. Whether you seek the tranquility of tropical paradises or the charm of historic cities, MeaVana brings the spirit of wanderlust to your fingertips.
Tailor Your Experience: Customize with Your Favorite Topics
At MeaVana, personalization is key. The extension offers the flexibility to customize your new tab page with your favorite topics. Whether you're drawn to mesmerizing sunsets, adorable animals, or architectural wonders, MeaVana has a topic to suit your style and interests. Tailor your browsing experience to reflect your passions and elevate your online journey.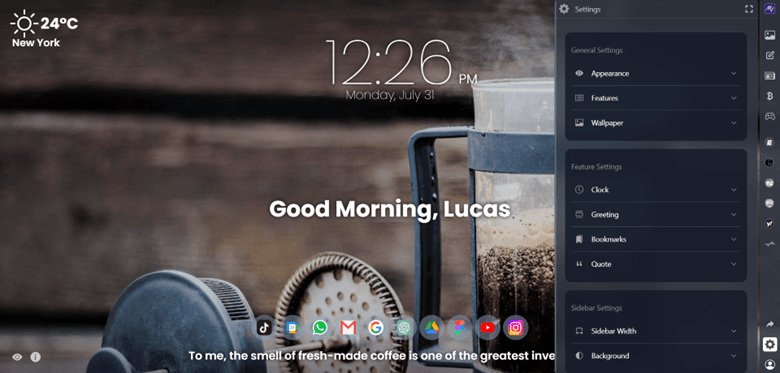 A Seamless and User-Friendly Experience
MeaVana Chrome extension prides itself on its seamless and user-friendly interface. With just a few clicks, you can effortlessly switch between topics and explore a myriad of stunning wallpapers. Each time you open a new tab, MeaVana surprises you with a fresh and captivating visual, making your online experience more enjoyable and engaging.
MeaVana Chrome extension is a gateway to a world of visual delight, offering an enchanting collection of wallpapers for your new tab page. With curated topics such as "US National Parks," MeaVana brings the awe-inspiring beauty of nature to your fingertips. Explore the wonders of national parks, embrace your wanderlust, and immerse yourself in captivating landscapes from around the world.
Make your new tab page a canvas of inspiration and embark on a visual journey with MeaVana Chrome extension. Download MeaVana now and let the beauty of US national parks and other mesmerizing topics brighten your online experience like never before. Embrace the allure of MeaVana and elevate your browsing adventure with each click.