Unleash Your Love: The Best Apps for Dog Lovers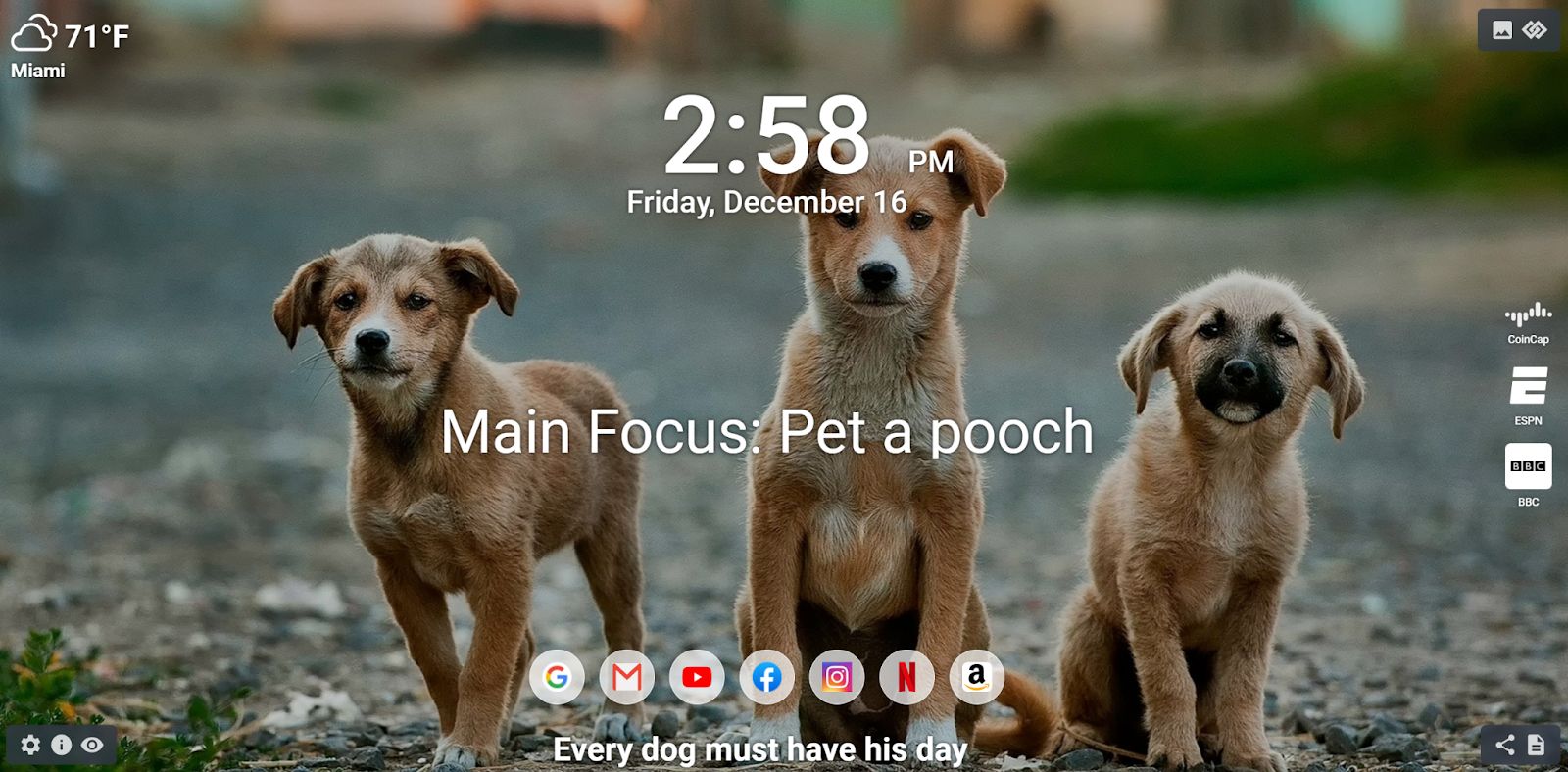 Introduction:
For dog lovers, our furry friends are more than just pets; they're cherished members of the family. Fortunately, the digital world offers a plethora of apps designed to cater to your canine cravings. From tracking your dog's health to connecting with other dog enthusiasts, these apps have it all. In this blog, we'll explore some of the best apps for dog lovers that will make your life as a pup parent even more enjoyable.
BarkHappy 🐾
BarkHappy is like a social network for dogs. It helps you discover dog-friendly places and events in your area. You can connect with fellow dog lovers, arrange playdates, and even set up dog-related meetups.
Rover 🐶
If you need a reliable dog sitter or walker, Rover is your go-to app. It connects you with trusted dog care providers in your vicinity, ensuring your pup is well taken care of when you're not around.
Puppr 📷
Puppr is your one-stop-shop for dog training. It provides step-by-step training lessons and tutorials to help you teach your furry companion new tricks. It even has a built-in clicker and a collection of adorable dog photos to keep you motivated.
Pawtrack 🐾
For the safety-conscious dog owner, Pawtrack offers a GPS tracking collar that provides real-time location updates for your pet. You'll always know where your dog is, whether they're in your backyard or on a grand adventure.
Dog Monitor 🎥
This app is perfect for dog parents who can't stand to be apart from their furry friend. Dog Monitor lets you see, hear, and even talk to your dog through your smartphone, making separation anxiety a thing of the past.
BringFido 🏨
Planning a trip but don't want to leave your pup behind? BringFido helps you find pet-friendly hotels, restaurants, and activities at your destination. It also offers information on local dog parks and pet services.
Chewy 🛒
Chewy is an online pet store that makes it incredibly convenient to order pet supplies. From food and treats to toys and grooming essentials, Chewy delivers everything your furry friend needs right to your door.
MeaVana Chrome Extension 🌟
MeaVana is not just an app; it's a Chrome extension that brings the joy of dogs to your web browser. With beautiful dog pictures, wallpapers, quotes, and facts, MeaVana is a delightful addition to your browsing experience. It's perfect for those moments when you need a little canine-inspired pick-me-up during your workday. Whether you're a dog lover or just in need of some wholesome content, MeaVana is sure to bring a smile to your face.
Conclusion:
Being a dog lover is a rewarding experience, and these apps make it even more enjoyable. Whether you're looking for ways to enhance your dog's training, keep them safe, or simply connect with other dog enthusiasts, these apps have you covered. And don't forget to install the MeaVana Chrome extension to sprinkle a little extra canine magic into your online world. So, why wait? Download these apps today and make your life as a dog lover even more pawsome! 🐶📱