Unmasking Brazil: Uncover Intriguing Facts about the Land of Samba and Sunshine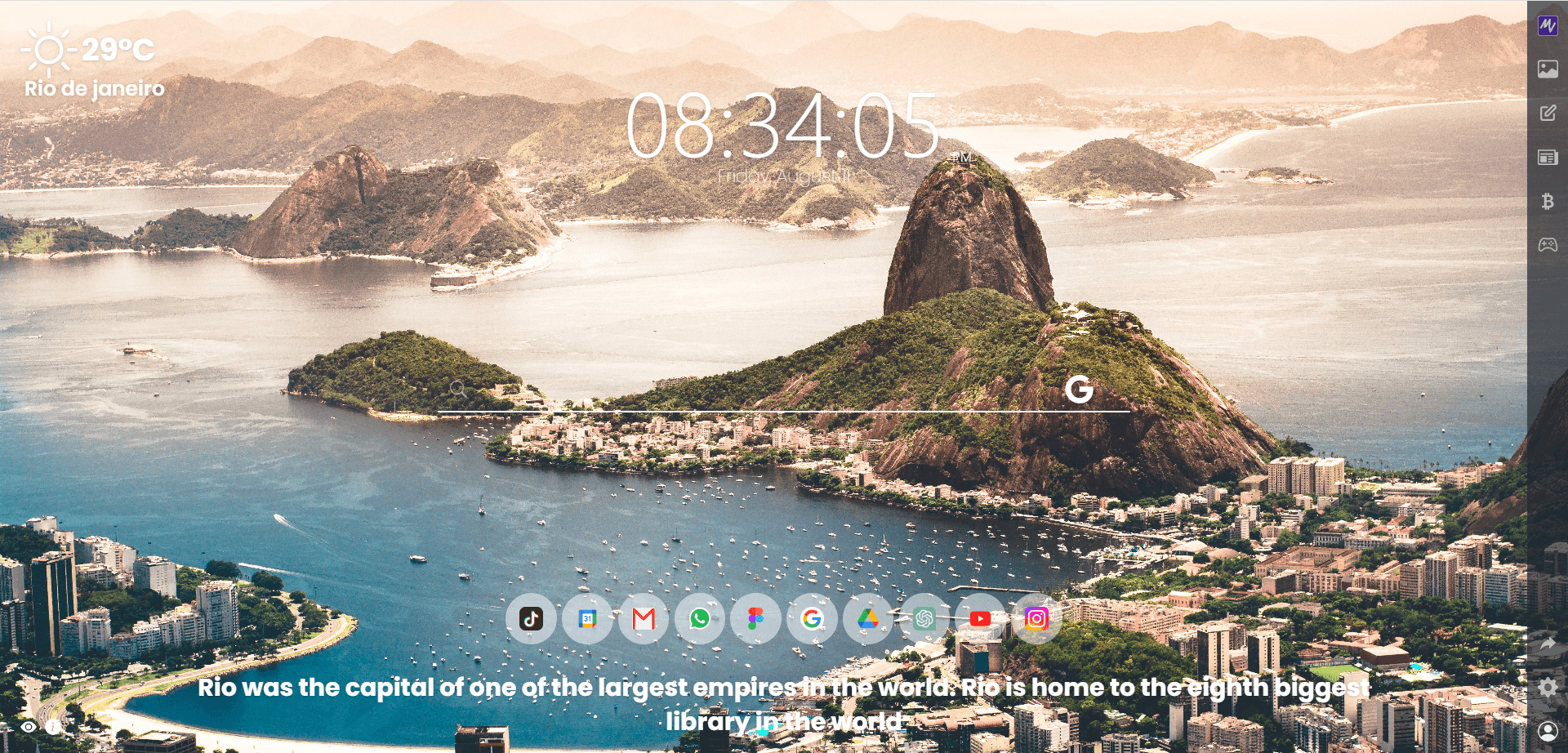 Welcome to Brazil, a country where vibrant cultures, breathtaking landscapes, and exhilarating festivities blend seamlessly. Let MeaVana transform your new tab page into a daily gateway to this lively South American nation, providing fascinating facts and stunning visuals from the diverse regions of Brazil.
Unveiling Brazil's Wonders
Brazil teems with countless exciting experiences. From the iconic beaches of Rio de Janeiro to the sprawling metropolis of São Paulo, from the charming colonial town of Salvador to the lush Amazon rainforest, the best things to do in Brazil extend beyond imagination.
Experience Rio's Marvels
The city of Rio de Janeiro is a must-visit when considering things to do in Brazil. Its world-famous Copacabana and Ipanema beaches, the towering statue of Christ the Redeemer, and the samba-filled streets during Carnival are just a few of the city's top attractions.
São Paulo: A Metropolis Full of Life
São Paulo, Brazil's bustling financial hub, offers a host of exciting things to do. Explore the art-filled streets of Vila Madalena, indulge in the city's rich culinary scene, and immerse yourself in the diversity of Latin America's largest city.
Salvador: A Glimpse into Brazil's Past
Salvador, known for its Portuguese colonial architecture, is a gem filled with historical sites and cultural activities. Explore the vibrant streets of Pelourinho, the city's historic center, and witness the captivating blend of African and Brazilian cultures through music, dance, and cuisine.
Explore Brazil with MeaVana
Every new tab with MeaVana presents you with a snapshot of Brazil's diverse landscapes, vibrant cities, and rich cultural heritage. Whether it's the rainforests of Manaus, the picturesque beaches of Recife, or the crystal-clear waters of Bonito, discover something new about Brazil every day.
Start your virtual journey to Brazil with MeaVana today. Dive into the heart of South America and explore the wonders that await you in this beautiful country.