Your Weather Companion: Exploring the Best Weather Apps and Tools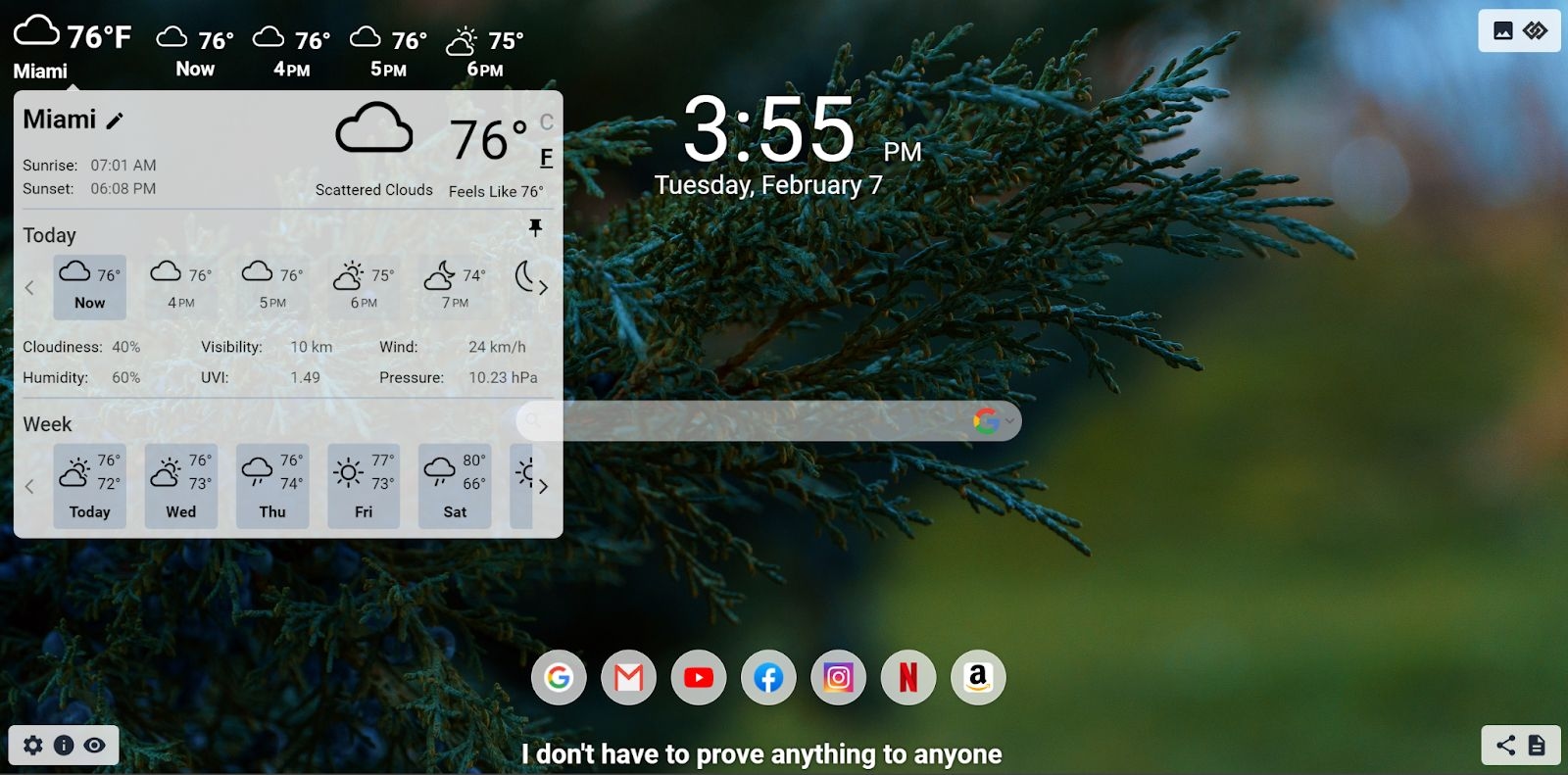 Introduction
In today's fast-paced world, staying updated with the latest weather conditions has become an essential part of our daily routine. Whether you're planning a weekend getaway, scheduling outdoor activities, or simply deciding what to wear, having accurate weather information at your fingertips is a game-changer. Fortunately, there's a wide range of weather apps and tools available that cater to diverse needs and preferences. In this article, we'll dive into some of the best weather apps, including the innovative MeaVana Chrome Extension, that can help you stay ahead of the weather curve.
1. AccuWeather
AccuWeather is a household name when it comes to weather forecasting. It offers detailed hourly and daily forecasts, along with real-feel temperature predictions. The app's MinuteCast feature provides minute-by-minute precipitation forecasts, making it perfect for planning outdoor activities down to the last detail. AccuWeather's sleek interface and customizable notifications make it a top choice for weather enthusiasts.
2. The Weather Channel
With its comprehensive coverage and user-friendly interface, The Weather Channel app is another standout in the world of weather apps. The app provides detailed forecasts, radar maps, severe weather alerts, and even pollen and flu activity reports. It's a great option for those who want to stay informed about not only the weather but also potential health hazards related to weather changes.
3. Dark Sky
Dark Sky gained popularity for its hyper-local forecasts and its ability to predict rain down to the minute in your specific location. Its sleek design, animated weather maps, and user-friendly interface set it apart. While Dark Sky was initially available on iOS only, it's now available on Android as well, making it accessible to a wider audience.
4. Weather Underground
Weather Underground combines user-generated weather reports with data from local weather stations, resulting in highly localized and accurate forecasts. The app offers customizable widgets, interactive radar maps, and a unique "Smart Forecasts" feature that adapts to changing weather conditions and provides timely updates.
5. MeaVana Chrome Extension
Among the noteworthy newcomers in the weather app arena is the MeaVana Chrome Extension. This innovative tool transforms your web browsing experience by seamlessly integrating weather information into your browser. MeaVana offers real-time weather updates, 7-day forecasts, and even provides weather insights for specific websites you visit. Whether you're planning a virtual meeting or browsing travel destinations, MeaVana ensures you're never caught off guard by sudden weather changes.
Conclusion
In a world where weather can significantly impact our daily lives, having access to accurate and timely weather information is indispensable. The aforementioned weather apps, along with the MeaVana Chrome Extension, offer a range of features to cater to different needs and preferences. Whether you're looking for minute-by-minute rain predictions, hyper-localized forecasts, or a tool that seamlessly integrates weather data into your browsing experience, these apps have you covered. Stay ahead of the weather curve with these top-notch options and never let unexpected weather changes catch you off guard again.